Bengali wedding decor ideas!
#1 Wreath Style Bengali Wedding Stage Decoration
Wreaths are indeed a very chique and easy idea for simplistic stage decor. This beautiful creeper and carnation jumbo wreath in the backdrop of the sofa is giving that perfect minimalist sophistication to the stage decor. The fish lights and the hanging bulb lamps are accentuating the vibe. And how about this half wreath style arch with lots of foliage decoration in the backdrop? The mini chandeliers and the cage lamps on both sides are indeed adding the much-needed light details.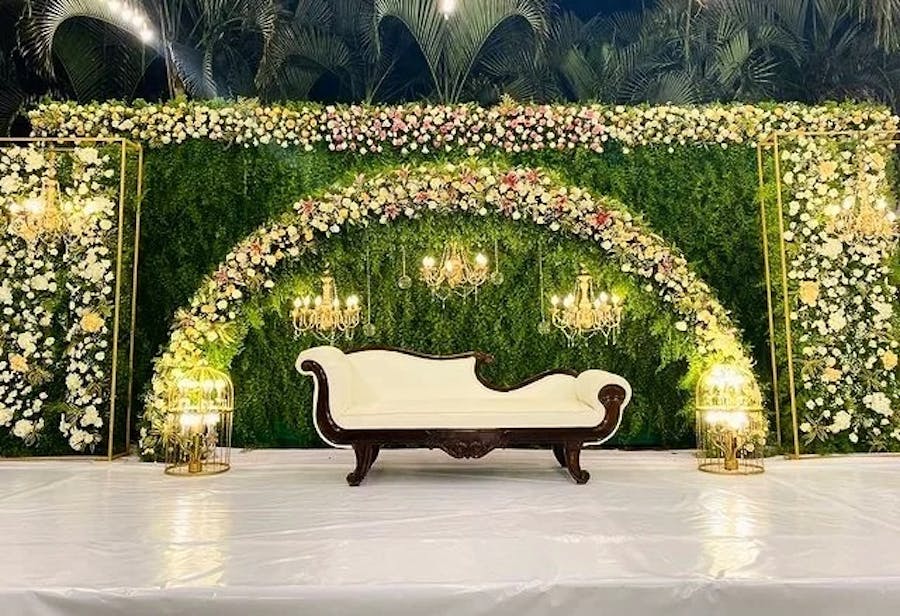 #2 Simple Lit Bengali Wedding Stage Decoration
Who said you need a lot of flowers and props to amp up your wedding stage decor game? You may always ask your wedding pandal decorators in Kolkata to use fewer flowers and props and go for a good light game. Just like this decoration here. The ombre effect created by the pinkish lights from below is indeed making the otherwise Drab white backdrop absolutely FAB! And how is the light game looking in the wooden tiles backdrop?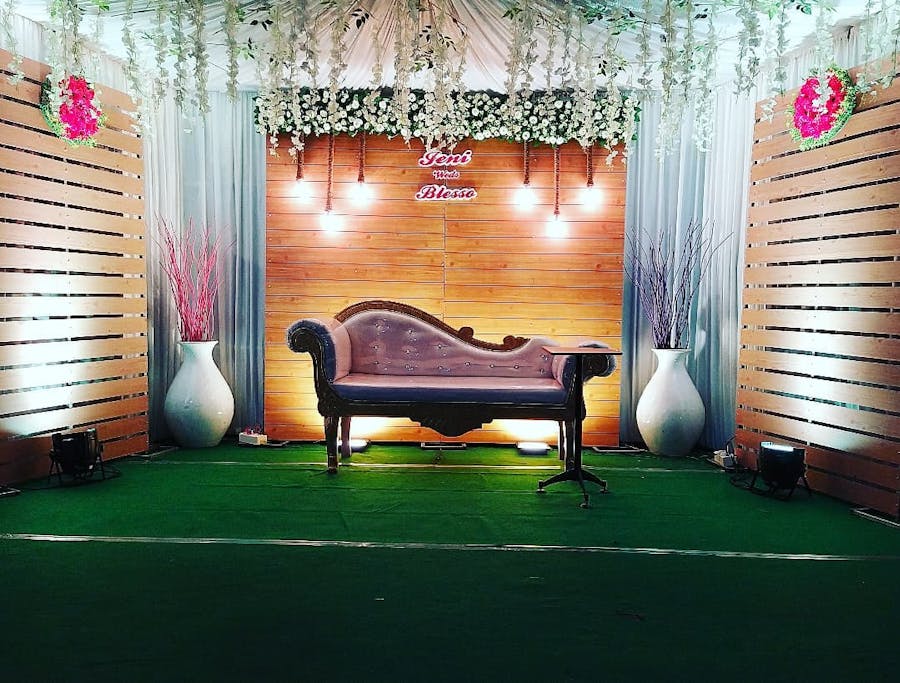 #3 A Funky Asymmetrical Design
Yes, symmetry definitely keeps the discipline of a design. But have you ever thought of going a little offbeat with some asymmetric designs? We're pretty sure that you will love a beautiful asymmetric Bengali wedding stage decoration just like this one here. The subtle bluish ambiance created by the light games further enhancing the quirkiness of the decor. The aesthetic lanterns and candle lamp decor on the crates and stool is giving a carelessly beautiful vibe.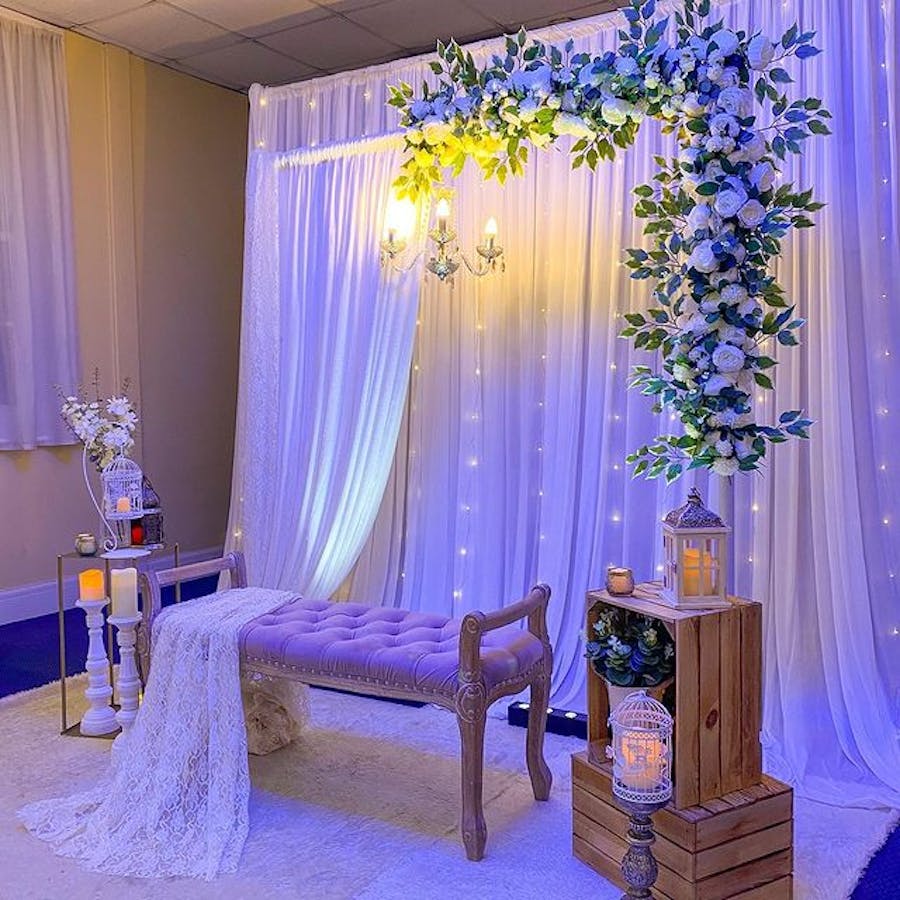 #4 All Pastel Shade Theme
Pastels have been a hit in the wedding decor shade game lately. The subtle, and muted shades of some beautiful colours do brighten up the ambience without being too hard on the eyes. This sombre combination of ivory and the muted coffee theme is indeed adding a sophisticated vibe. And so is the peach backdrop in the other photograph. A perfect backdrop for Bengali wedding photography, especially on the reception day.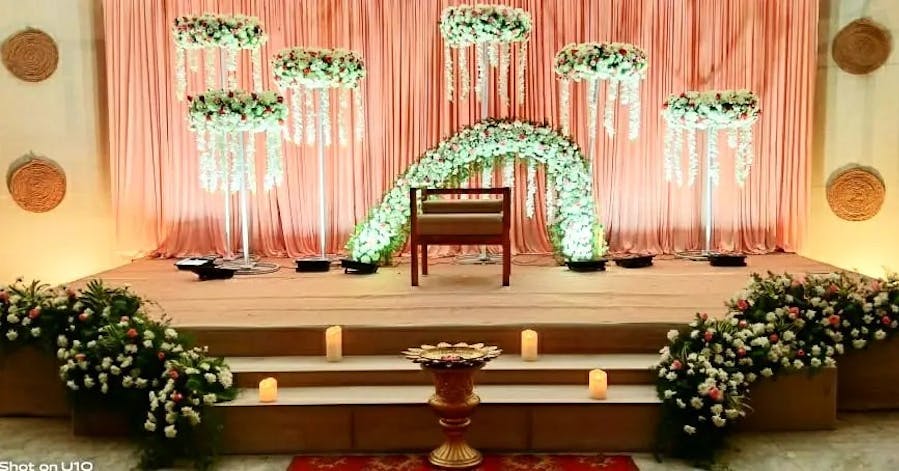 #5 How About A Floral Bengali Wedding Stage Decoration
Flowers are always the epitome of everything pleasant, lively or romantic. An all flower stage decor is indeed going to scent up the ambience with shades and the smell of beautiful blossoms. This beautiful stage set up here with a beautiful ceiling of red and white roses and carnations is indeed the centre of attraction of the event. The white sofa with a golden border is adding to the regal feel. And how about this flora and foliage decor in the background of an all-white stage?