Bengali wedding Jewellery you MUST CHECK OUT!
'Sonar Mukut' – wedding jewellery for bride
As the name suggests, it is he bengali version of a golden crown, that adorns the beautiful hairstyle of the bride on their special day. However, the mukut, modern bengali brides wear is necessarily not of gold.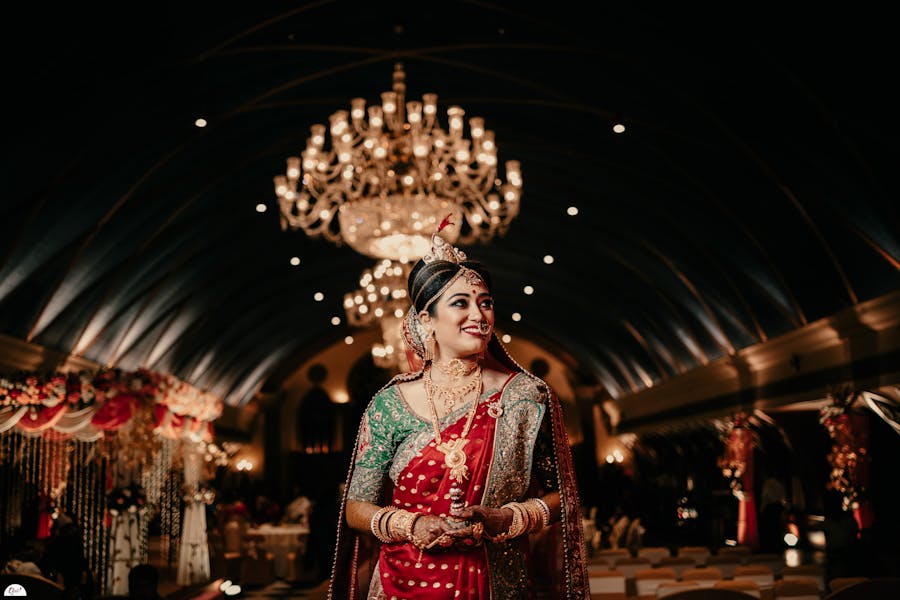 Tayra Tikli for that perfect hair partition
The traditional Tayra & Tikli are Bengal`s version of what is known in the other parts of the country as Matha patti and Maang tikka. They are worn to line, or highlight the perfect horizontal partition of the hairs, known as Sithi.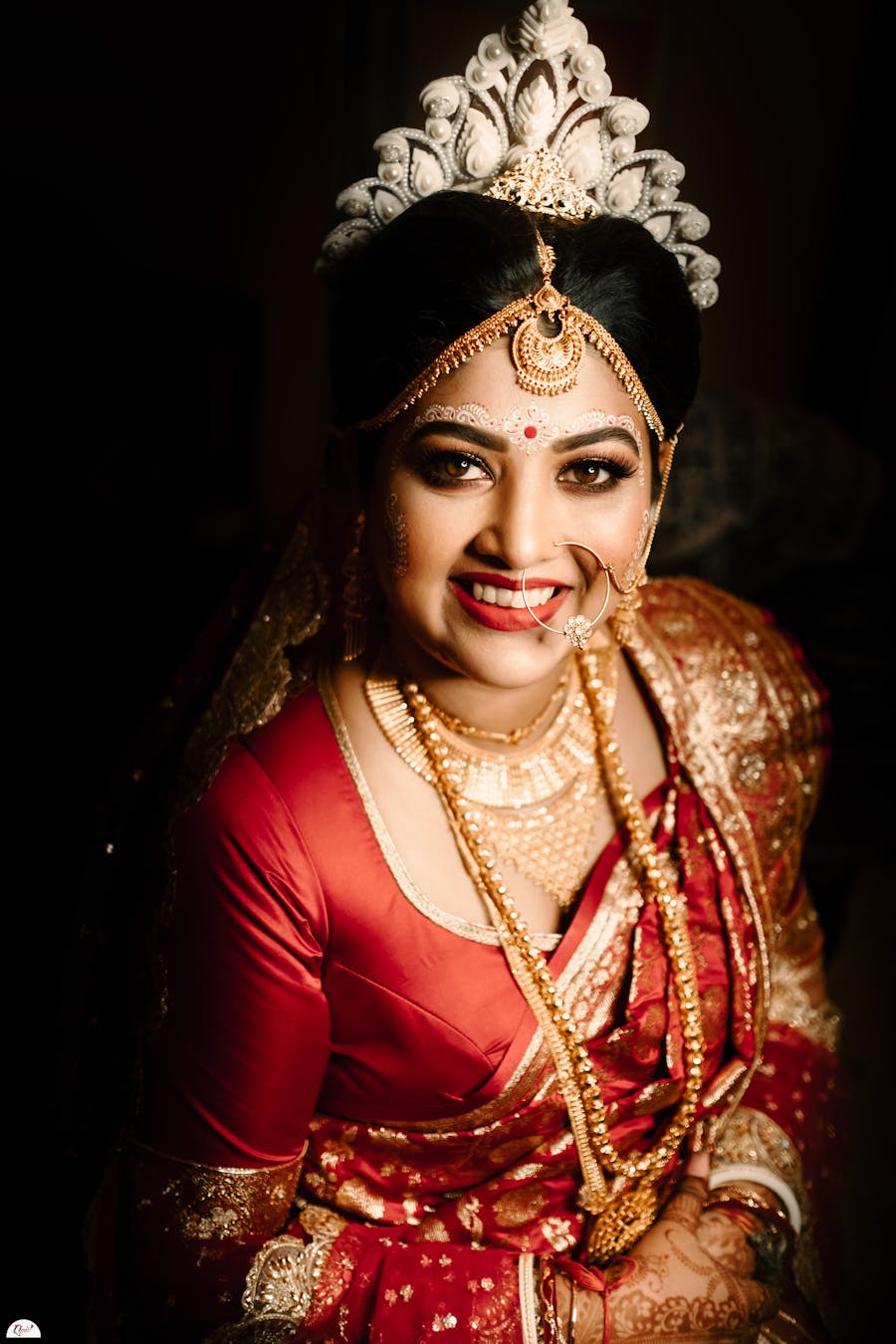 Hair brooch – traditional bengali bridal jewellery.
Bengali women have been known to be obsessed with having the perfect hair bun, in history. This is where the usage of a hair brooch for decorating their 'Khopa' comesfrom.
This is pretty much all about the head jewelleries. However, bengali bridal jewellery has been known for some stunning variations in ear, nose and neck pieces.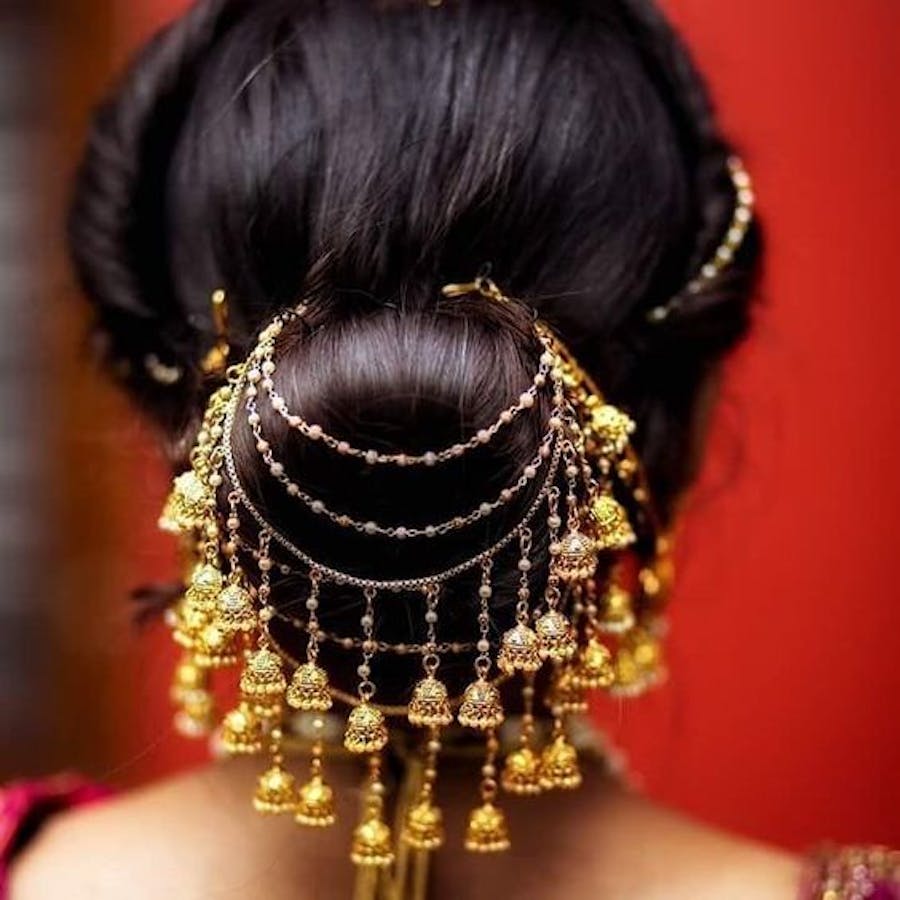 Nath and nolok for the nose
Nath and nolok are two variations of nose rings in traditional bengali jewellery. The nolok is usually worn in the piercings of the mid nose while nath is worn on the left side nose piercings. However, nath is more of a wedding gold jewellery, in bengali tradition.
Earrings from bengali wedding jewellery set
If you are a bengali girl, there is a high probability that you have gotten your ears pierced, maybe when you were 2 or 3.
Dul and jhumko
A majority of bengali brides wear simple kaner dul or jhumko sets for the wedding rituals. They come in a variety of simple to heavy designs.

Kaanbala
Kaanbala refers to the golden leaf-like designs that cover the entire ear. They are one of the most indegineous pieces to traditional bengali jewellery.

Kaanpasha
The word pasha is derived from bengali word 'poisha' meaning coins. So the kaanpsaha is a coin-like design of bengali earrings.