Bengali wedding poses !
1. Holding Onto Each Other Forever!
This pretty couple is totally stealing our hearts with their romantic pose full of chemistry! We can definitely feel the allure brewing between the two souls.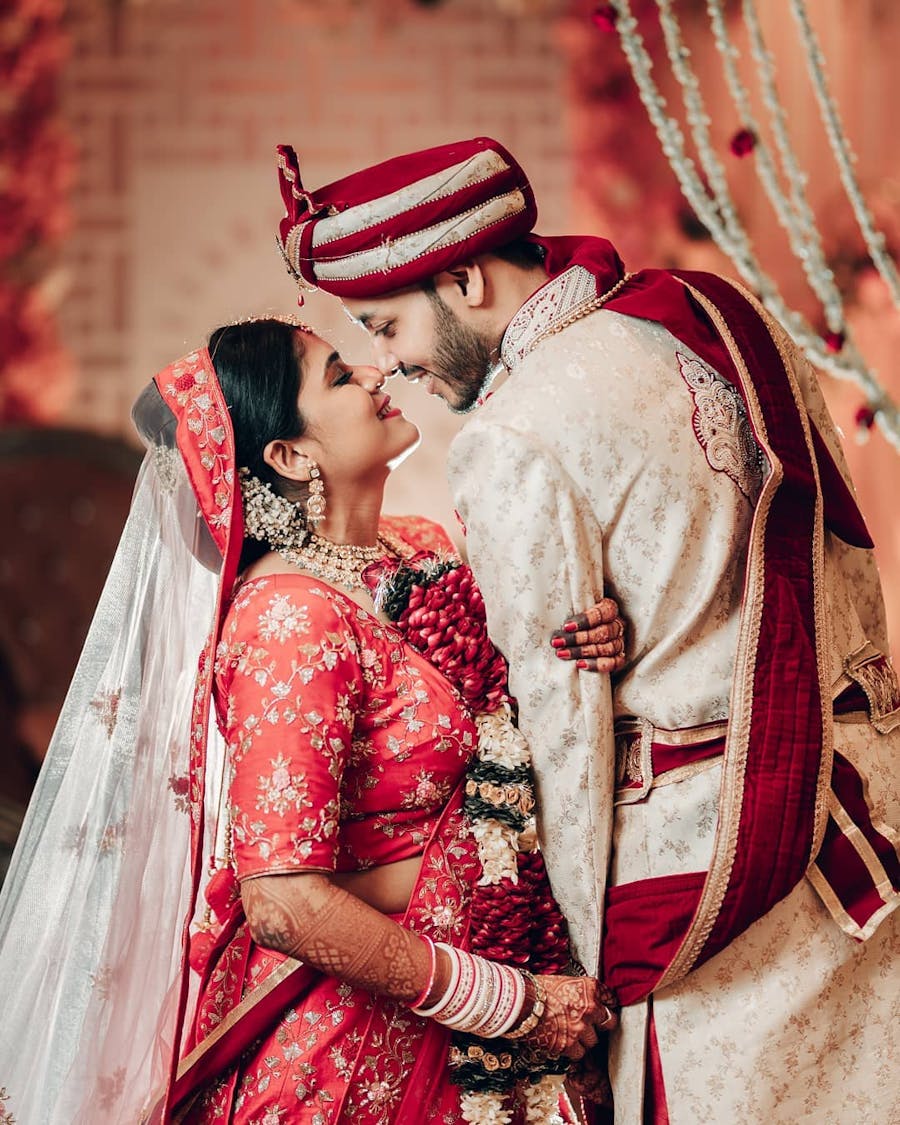 2. The Beauty Highlighted
And how about this beautiful bright face of the bride and the exquisite outfit, glowing like a lamp amidst the all-black backdrop? Indeed mesmerizing it is!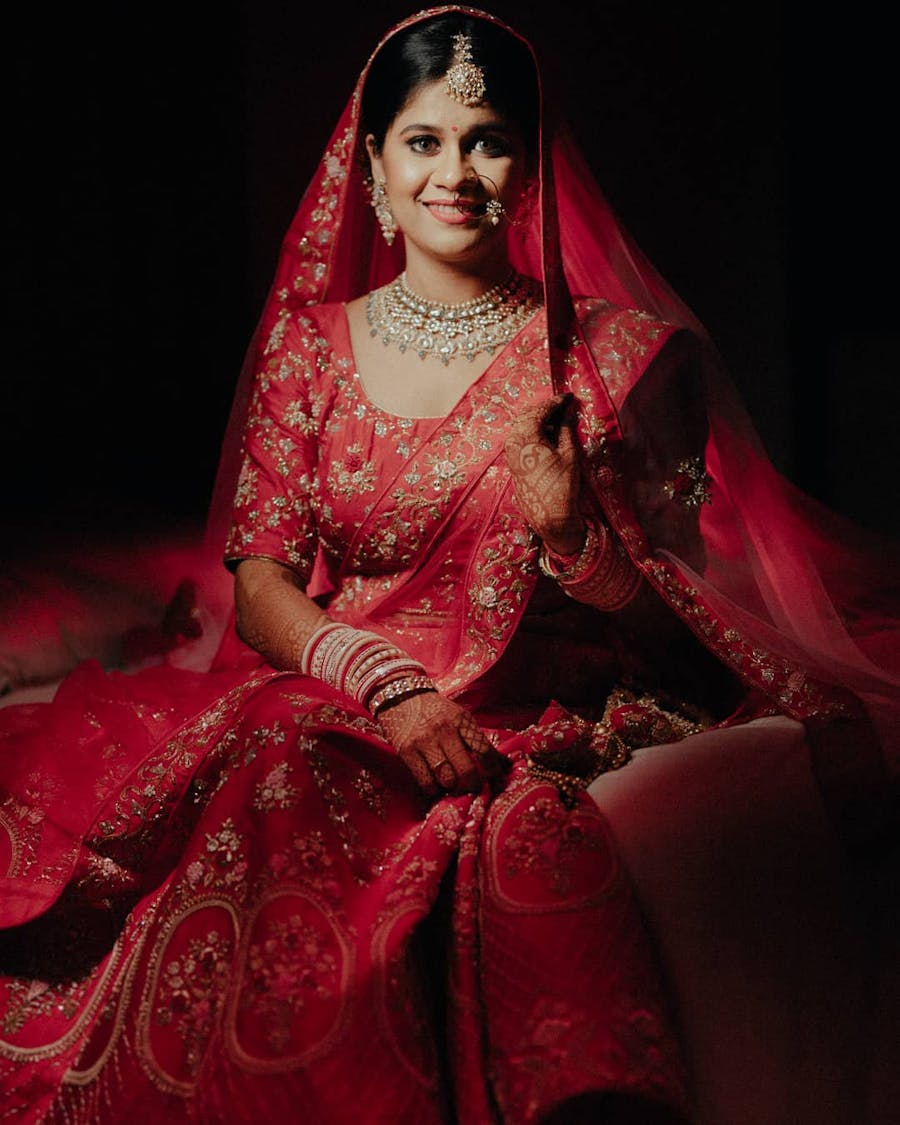 3. Palat!
Our beautiful bride here is exhibiting utmost elegance and quirkiness with her pic perfect back profile shot. The all pink saree look, the pretty floral bun peeking out of her sheer veil completes the look!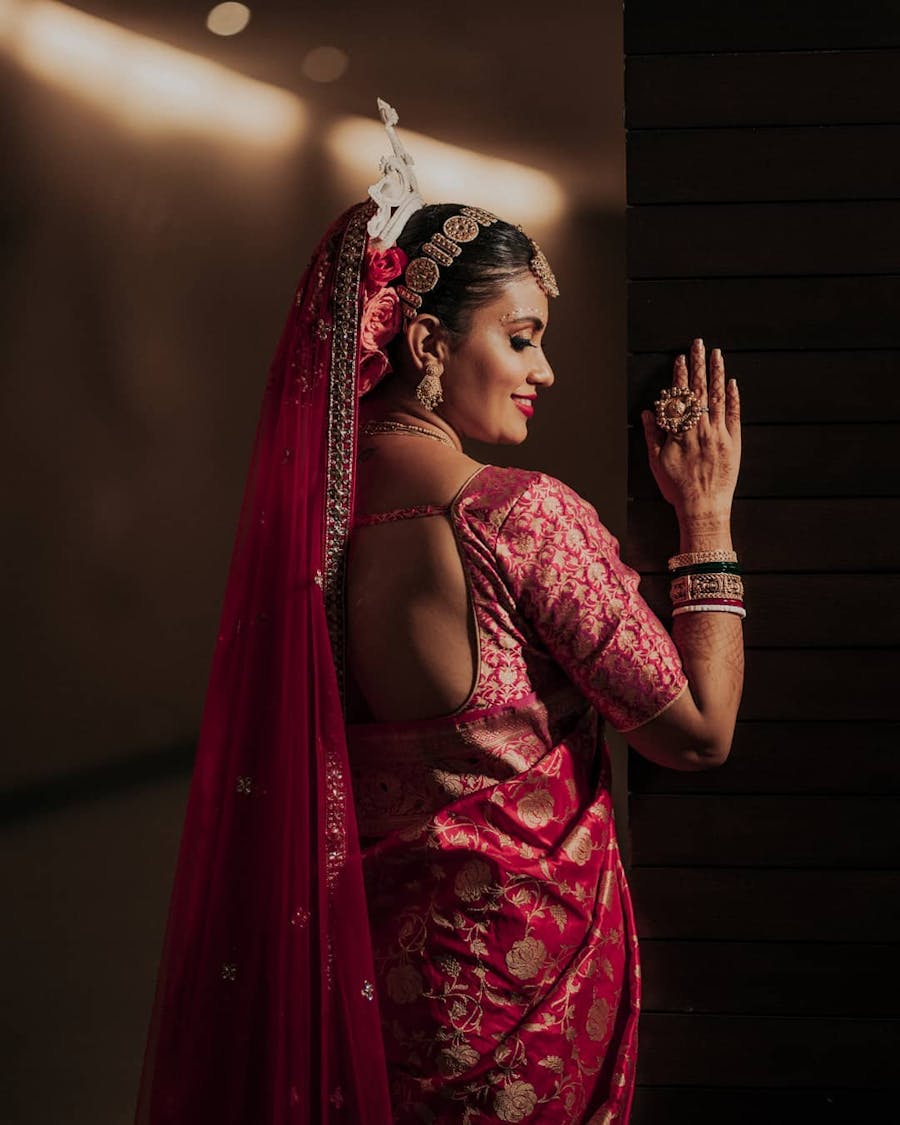 4. The Eyes Looking For Her Man!
And how about this simplistic beauty here posing by the french window, with her eyes excitedly waiting for her significant other to arrive at the wedding venue!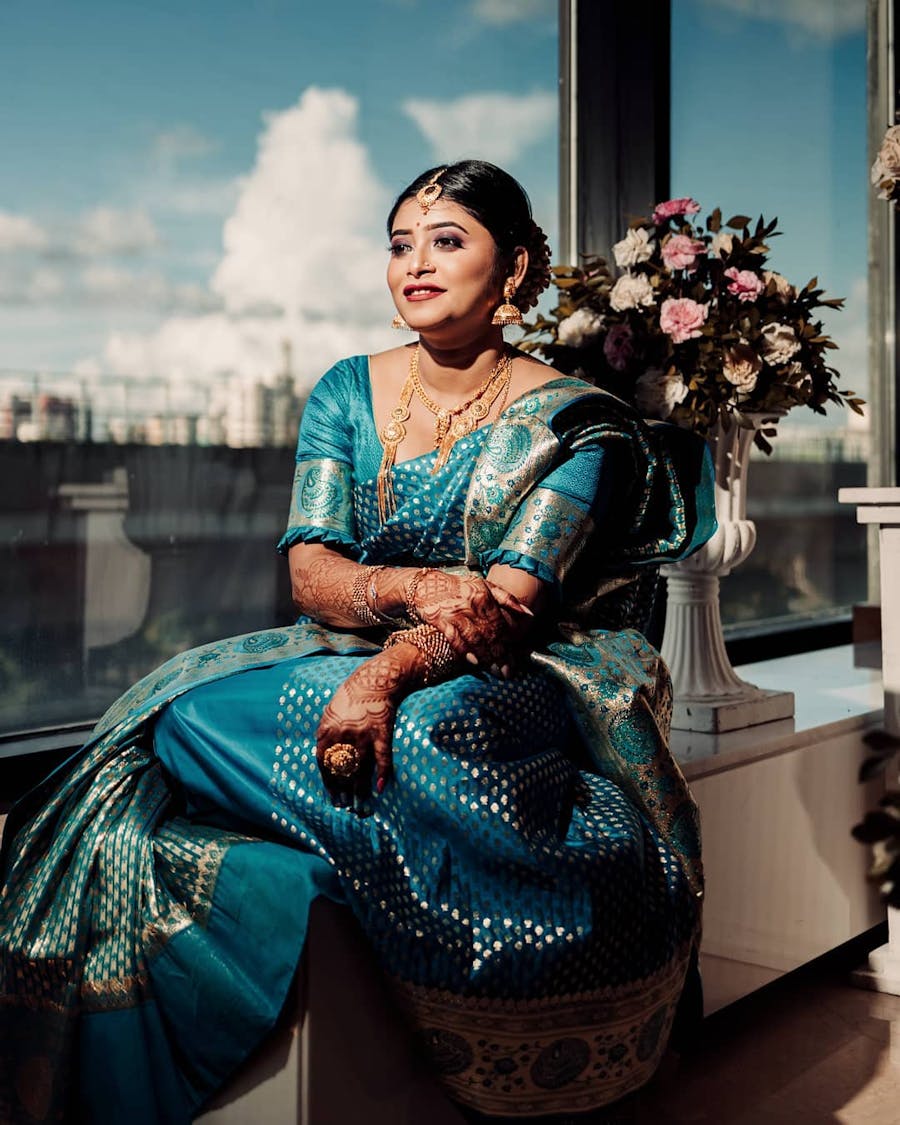 5. And They Lived Happily Ever After!
This angelic couple here is waving happily towards their near and dear ones, as they walk out in a pair, after their long-awaited church marriage!