Best photo-shoot ideas!
1. Hold Hands:
Engagement photo shoot poses Indianholding hands are a great icebreaker for customers who may be anxious at the beginning of a photo shoot. The couple can walk with their hands together, stand still with their fingers intertwined, or turn their handhold into a fun little twirl! As a photographer, you can take close-up pictures of your client's hands, especially if they are wearing engagement rings.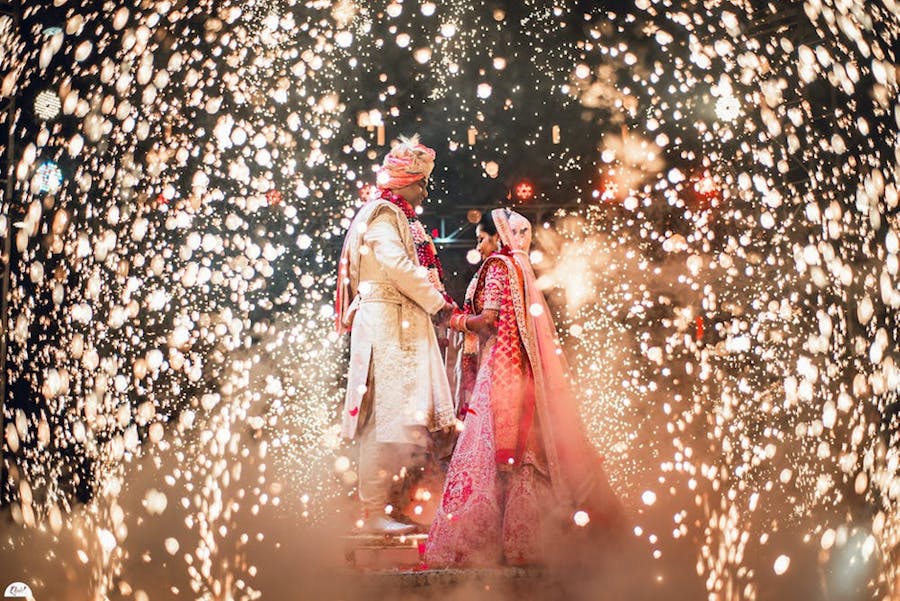 2. Nose to Nose and Head to Head:
Set a foundation pose by telling the couple to stand nose-to-nose or forehead-to-forehead with each other. This will bring them close and help them connect. They'll react with everything from quiet romance to big belly laughs, allowing you to take some of their favourite engagement photos. For an engagement photoshoot, contact a photographer in Kolkata for wedding.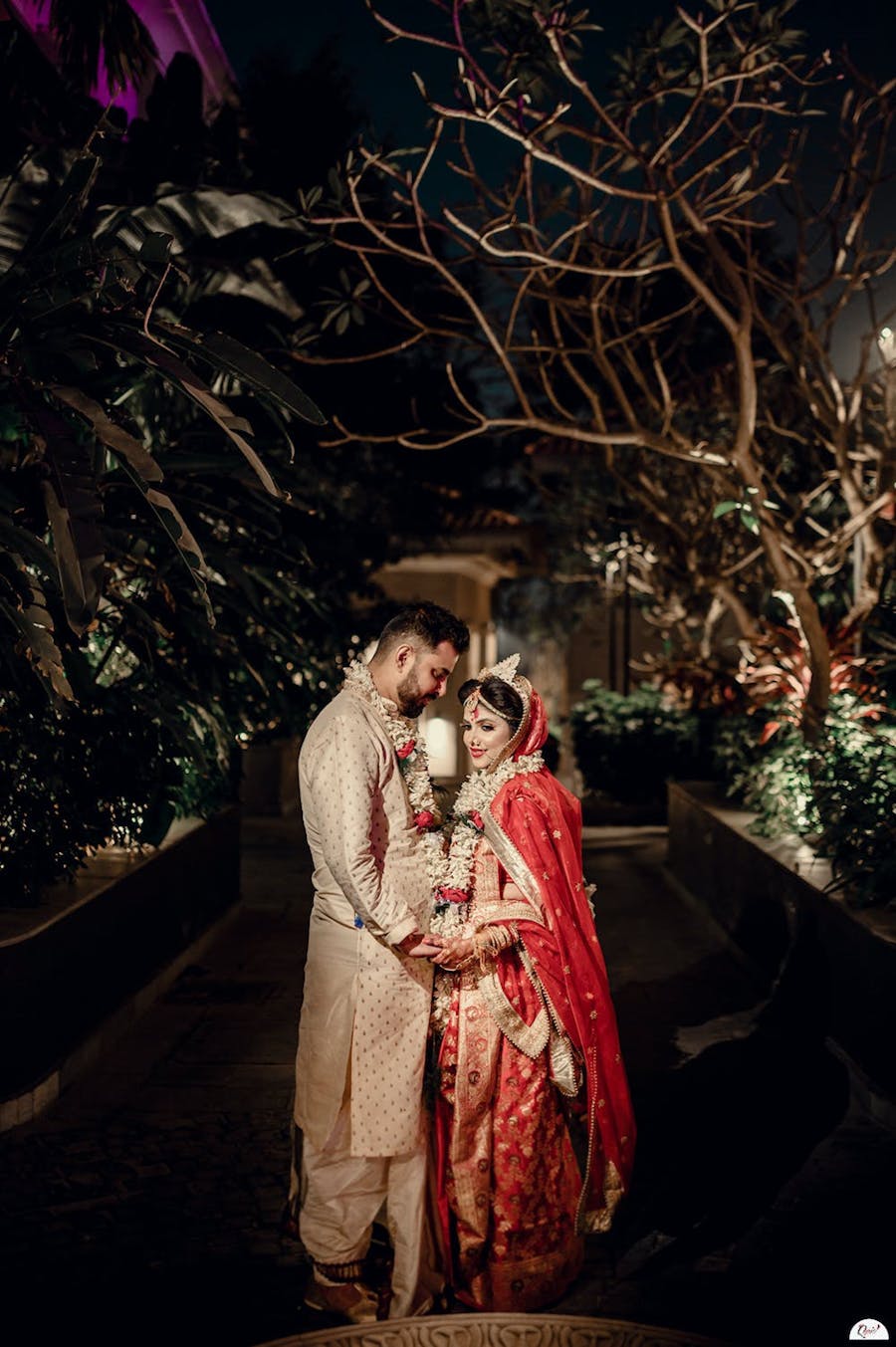 3. From the Back:
This pose is one of the easiest ways to keep your clients close to each other while still being able to see both of their faces.
Ask the shorter person to stand or sit with their back to their partner's chest. If you and your partner are about the same height, use a staircase so that the person in the back sits one step higher.
Help the person in the back wrap their arms around their partner. You can make many different photos with this pose by switching lenses, changing your angle, and making small changes to how your clients stand.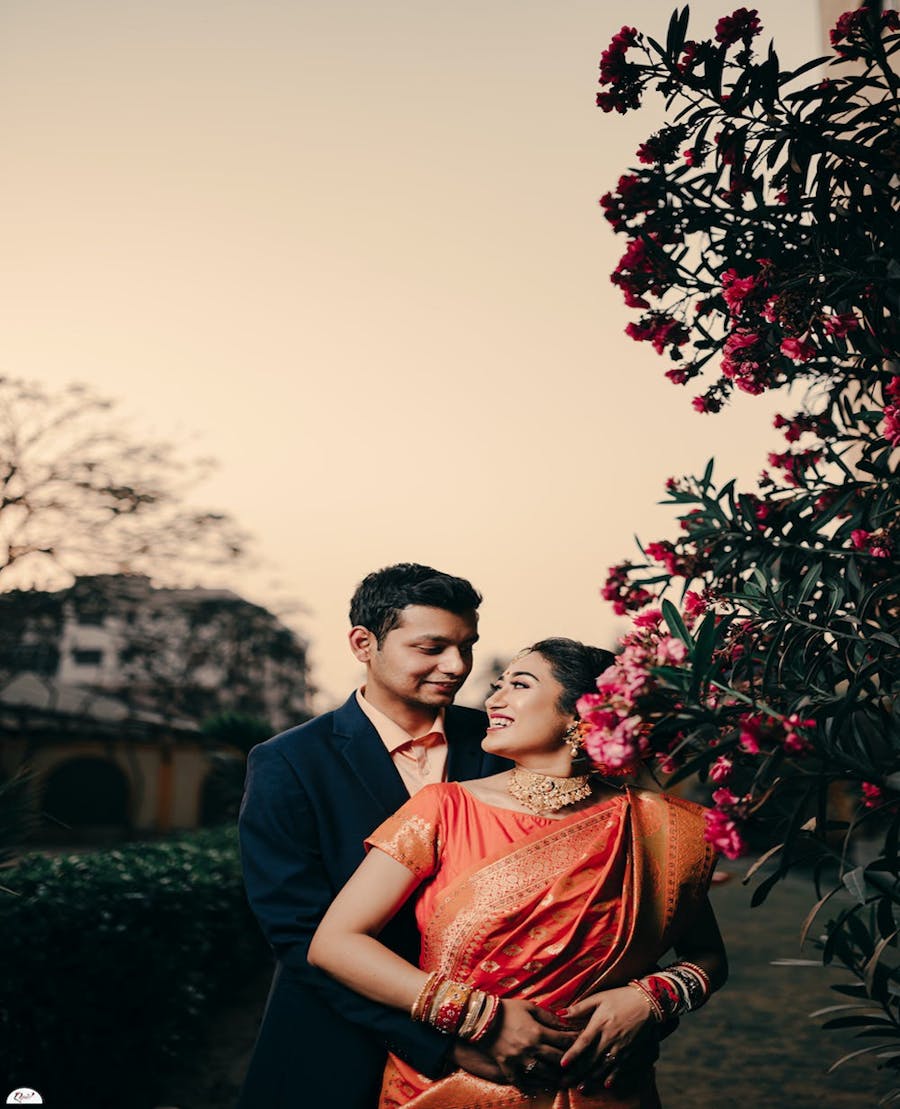 4. Side-by-Side:
One of the most natural ways for a couple to pose is to stand beside each other. Let them feel what it will be like to stand next to each other on their wedding day. Ask the couple to hold hands and turn their bodies toward the camera while they look at each other. This shoot you can tryengagement photo ideas beach.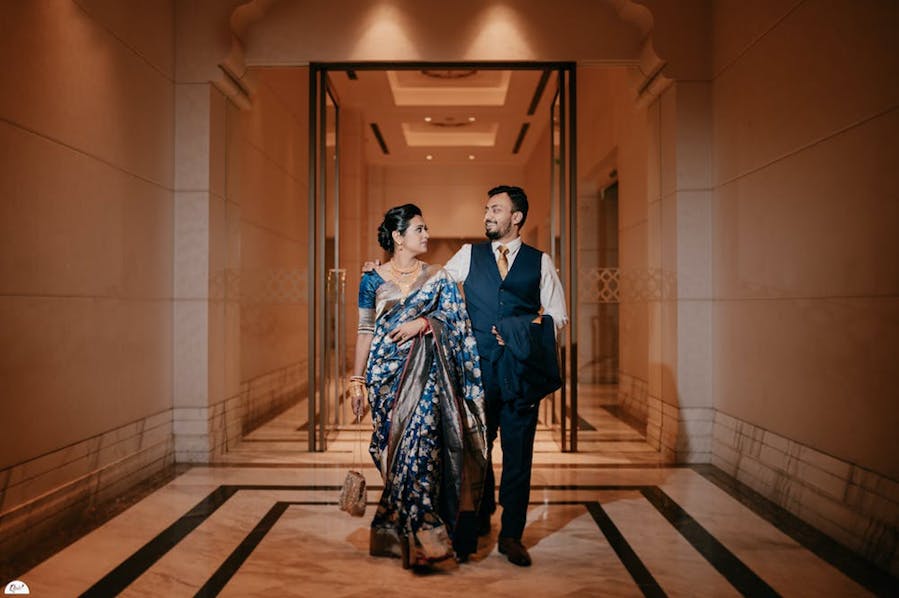 5. Gentle Kiss:
If your couple is going to kiss, tell them to "kiss lightly" so you don't end up with photos that aren't safe for work. If your customers are still not getting the point across, urge them to "kiss like your granny is watching!" That should help them calm down enough to take nice shots of one other without getting too emotional. If the kiss still feels too close, suggest that the couple kiss instead on the forehead, cheek, nose, or hands. Even when the kiss is over, you should still keep shooting. Some of the most romantic things happen when two people are almost kissing but not quite. It is an engagement photoshoot ideas.