Bridal make-up looks 2023!
Coloured eyeliner
Did you think that nothing could outdo black eyeliner? Well, you're wrong. Because coloured eyeliner has arrived and it is already trending more than black eyeliner.
Whether it is drawn on the upper eyelashes, thickens the central part of the eye, a more artistic design with different aspects, dots of colour, lower liner or on the water line, coloured eyeliner has appeared in the wedding world and it is here to stay.
Glass Skin effect
Wedding makeup trends for 2023 have moved towards natural looks, especially with respect to the coverage of the skin, with viral trends like dolphin skin (luminous and with a glowy finish) or glass skin (crystal skin), which is why many makeup artists are betting on this for upcoming wedding looks.
And yes, we can confirm that it is the best option for a hyper-natural skin effect. Next year, brides will have luminous, natural, glowing and healthy skin, with much subtler contouring.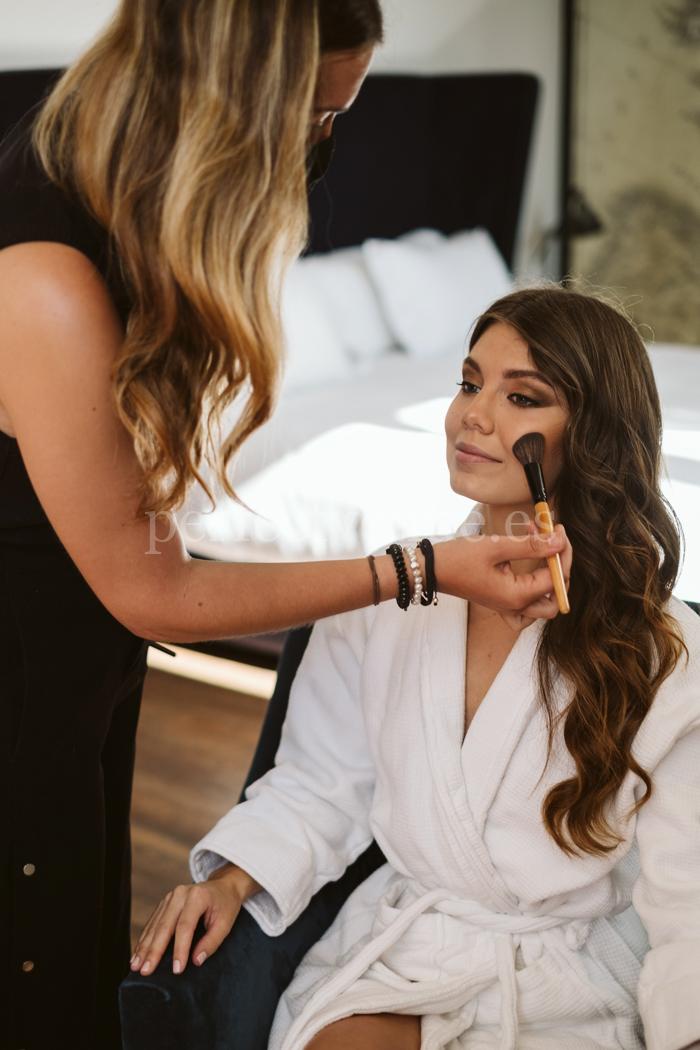 Tint trend for brides
The trend that goes by the name TINT puts the focus on blush. A trend reminiscent of Korean influence with the gesture of applying the blush under the eyes to give a sweeter, youthful image.
The key is in elevating the look with red, maroon, cranberry and plum tones applied on the lips, cheeks and under the eyes. We love it!
Bright, holographic and metallic eye shadows
A huge trend this year will be new eyeshadows. After a while without showing signs of life, glitter and metallics come to brighten your look. A way to add a touch of colour and flash!
Silvers, bronzes, coppers and whatever colour that shines, applied like any other eyeshadow but extravagantly. Accompanied by highlighter on the cheeks, this would make the best combination.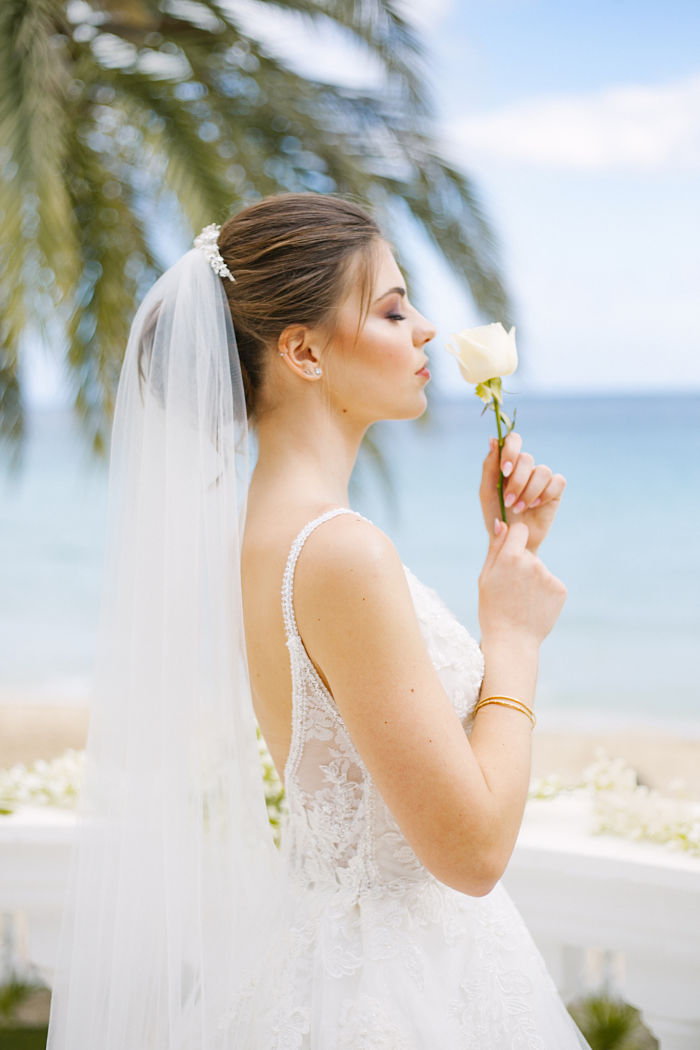 Cherry, brown and rose lips
Another option that will triumph for lip colours will be cherry tones. In 2023, bolder brides can make their lips stand out with these loud tones, which will give a more sophisticated touch.
The trick is to use a creamy formula with a velvet-like effect.
Eyelashes, always centre stage
This year we will continue to give centre stage to the eyelashes, which will be full of volume and length. Eyelash extensions or false lashes stuck down lash by lash will be your friends, along with mascara that gives depth to the eye.
With these techniques, you can change the shape of the eye and give it a lot more focus in a natural way.