Bridal nail art ideas!
1. One Shimmery Nail Among Lively Pastels
There's nothing beautiful like a combination of shimmery nails and light shades. This nail art combining pastel pinks and glittery silver will surely provide an elegant effect to your nails. They'll complement your pastel color bridal lehenga nicely and makes it a dreamy combination.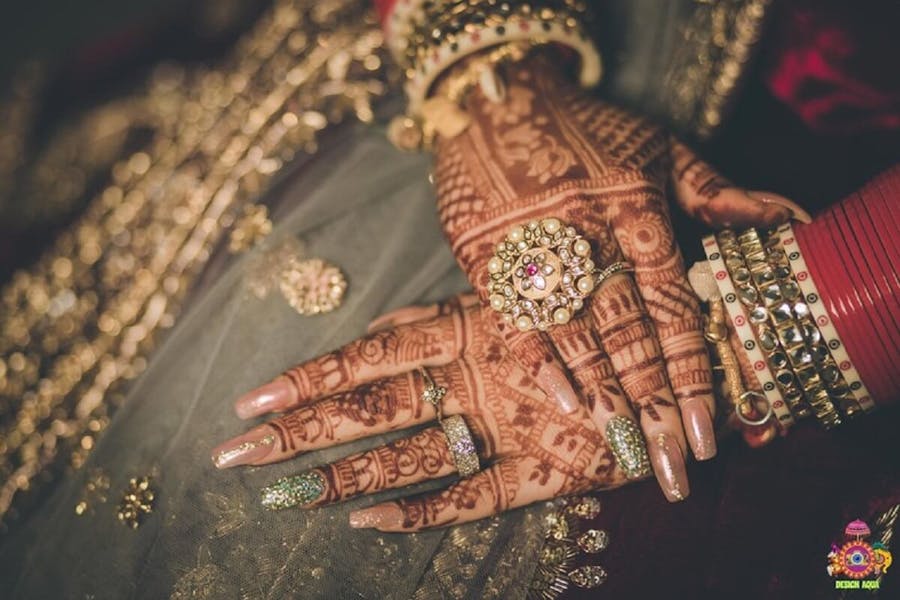 2. Trendy And Popular Personalized Nail Art
If you want your nails to stand out, then choosing personalized nail art for your wedding day is a wise choice. Ask your nail expert, to quote your life partner's name on your nails or you can also go with a customized portrait.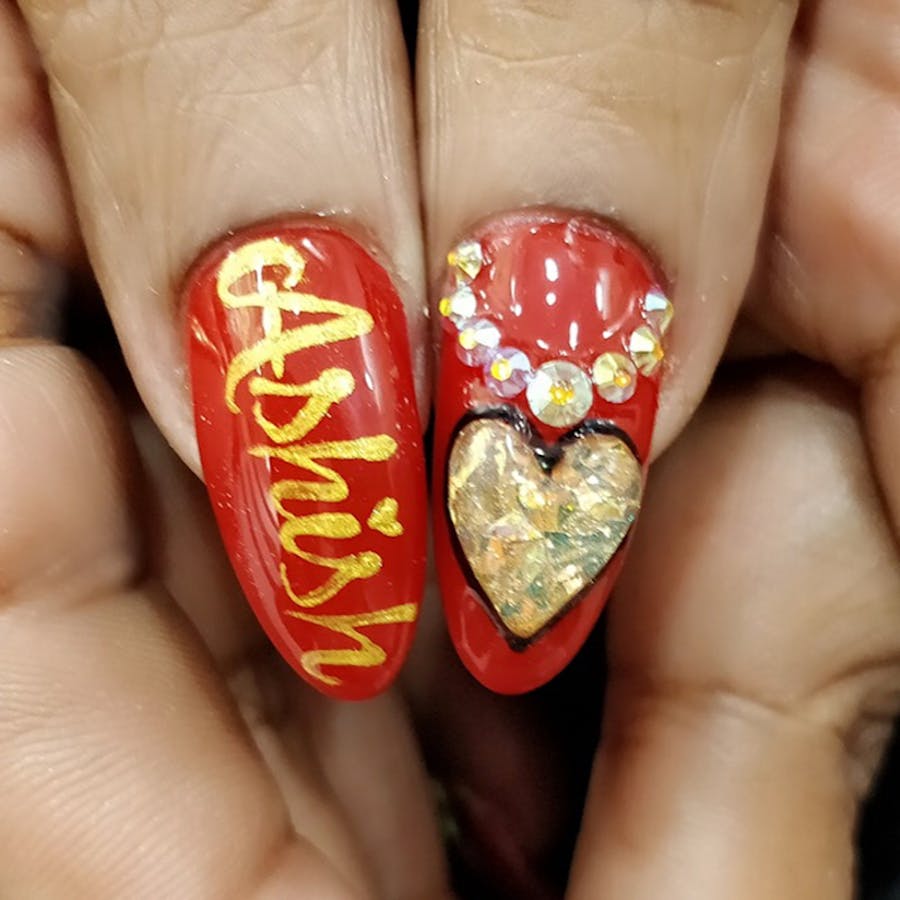 Must Read: Amazing Bridal Eye Makeup Ideas You Just Can't Miss
3. Glossy Nail Art Design With A Metallic Touch
A metallic nail paint for bride is the most common bridal nail, that can grab your attention with its glossy appearance. The metallic nails are aesthetically pleasing to the eyes. Here the sparkling silver nails are perfectly complimenting the light shade of the bride's outfit.
4. Glittery Deep Purple Nail Art
Deep purple is a luxurious color that is an ideal choice for bold brides. For a dramatic effect, you can apply glittery nail paint on one finger and let the nail shine in a gorgeous purple nail effect. These nail art designs bright will remind of shining stars in the night sky.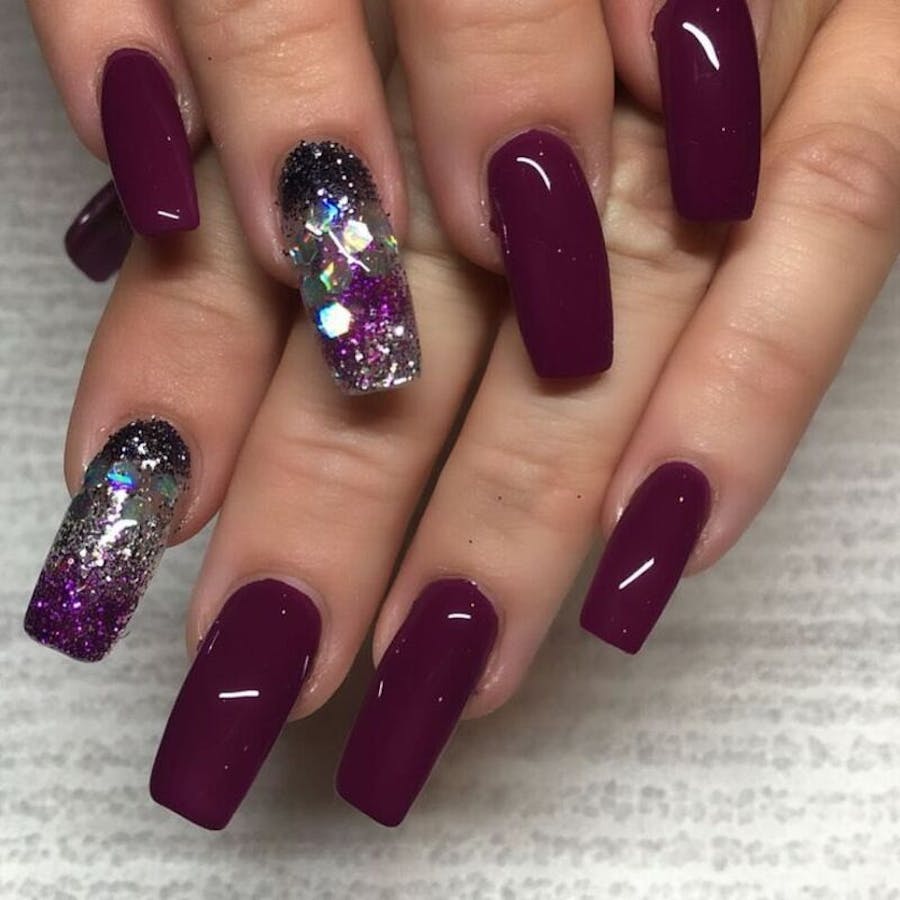 5. Red & Gold Bridal Nail Art
Red is always associated with love and commitment. Red and gold is a classic combination often seen in Indian bridal outfits. If you want to go all traditional then choose this fiery red and golden swirls nail art design to keep all the attention on your fingers.