Groom Accessories you must check out!
Safa
From subtle to bold, the groom safa is the most essential wedding accessories for groom. It enhances the look of a royal wedding sherwani and makes you look more classy. You can choose between a monotone safa, pastel safa, floral safa, and many more. It can help you make a chic fashion statement in your candid Bengali wedding photography.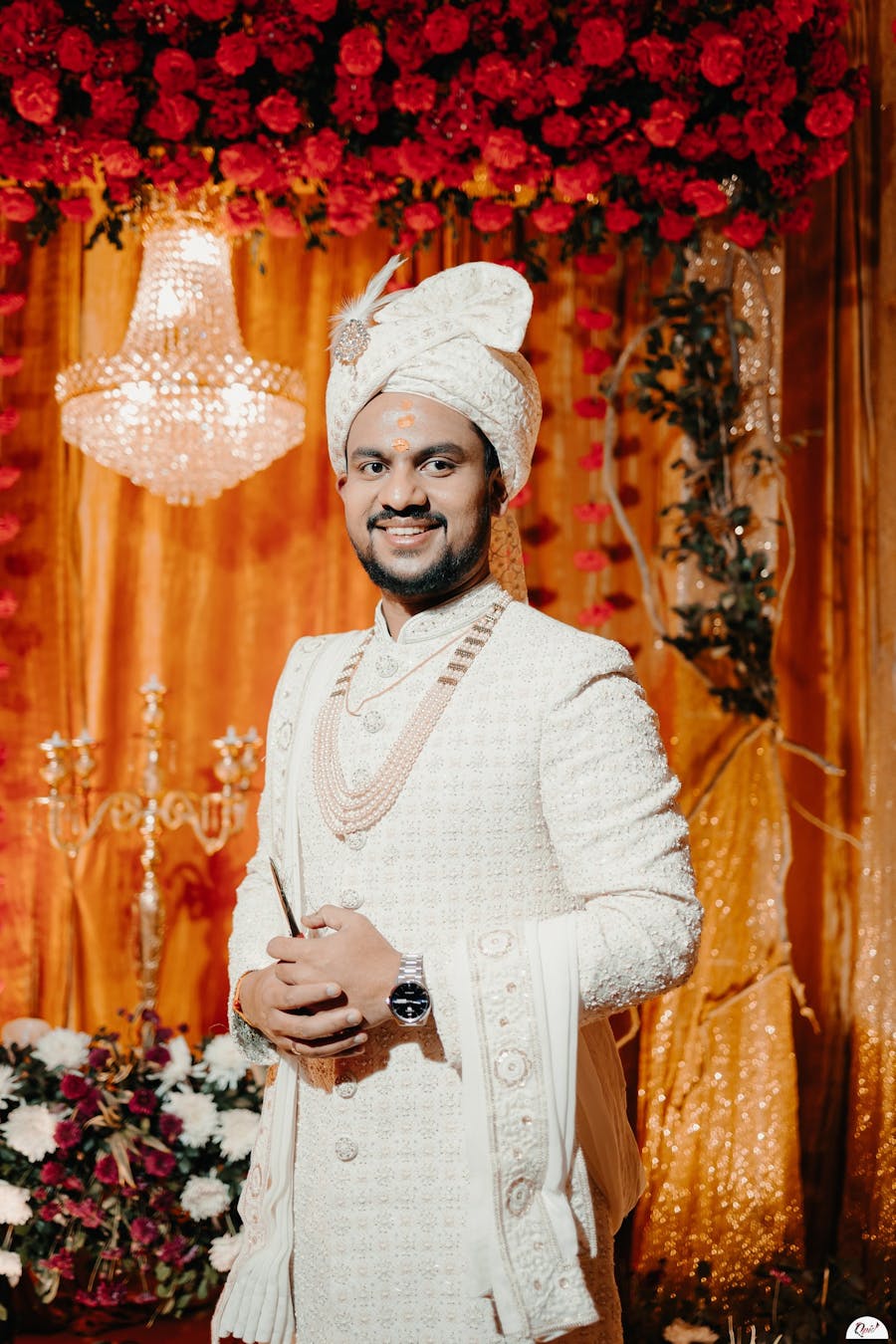 2. Kalgi
A light-weighted kalgi is the most traditional marriage accessories for groom. These elegant kalgis are crafted with semi-precious stones and feathers. It adds a touch of grandeur to your wedding look. Today, you can see many latest kalgi designs to complement your wedding outfit. But a feather kalgi is still the most popular option among Indian grooms.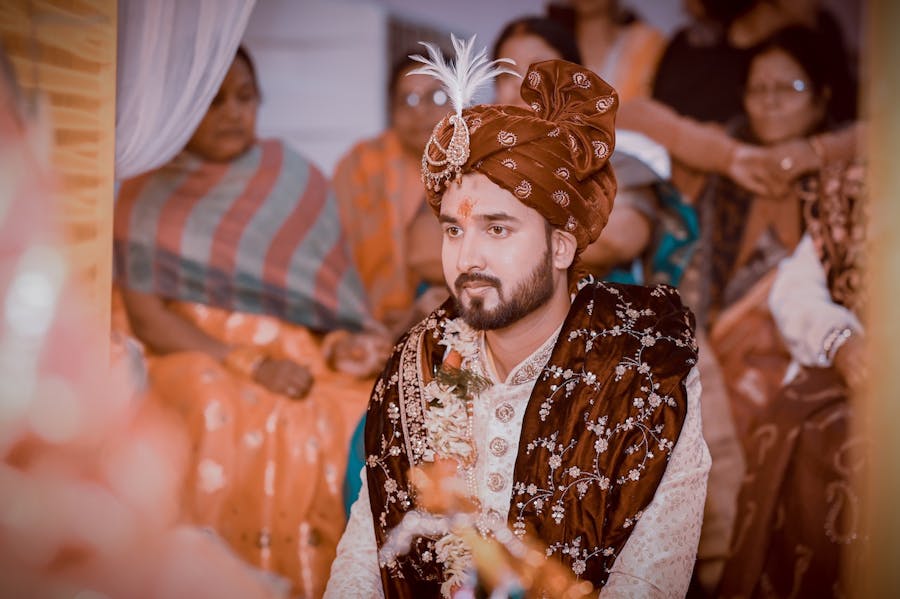 3. Sehra
Sehra is a traditional groom accessories for wedding worn by grooms to ward off the evil eye. This elegant wedding accessory has gone through a tremendous change in its design throughout the years. You can opt for a maharaja-style sehra design for a royal sherwani. A groom sehra made of flowers and pearls is the most elegant option for a pastel-hued or floral sherwani.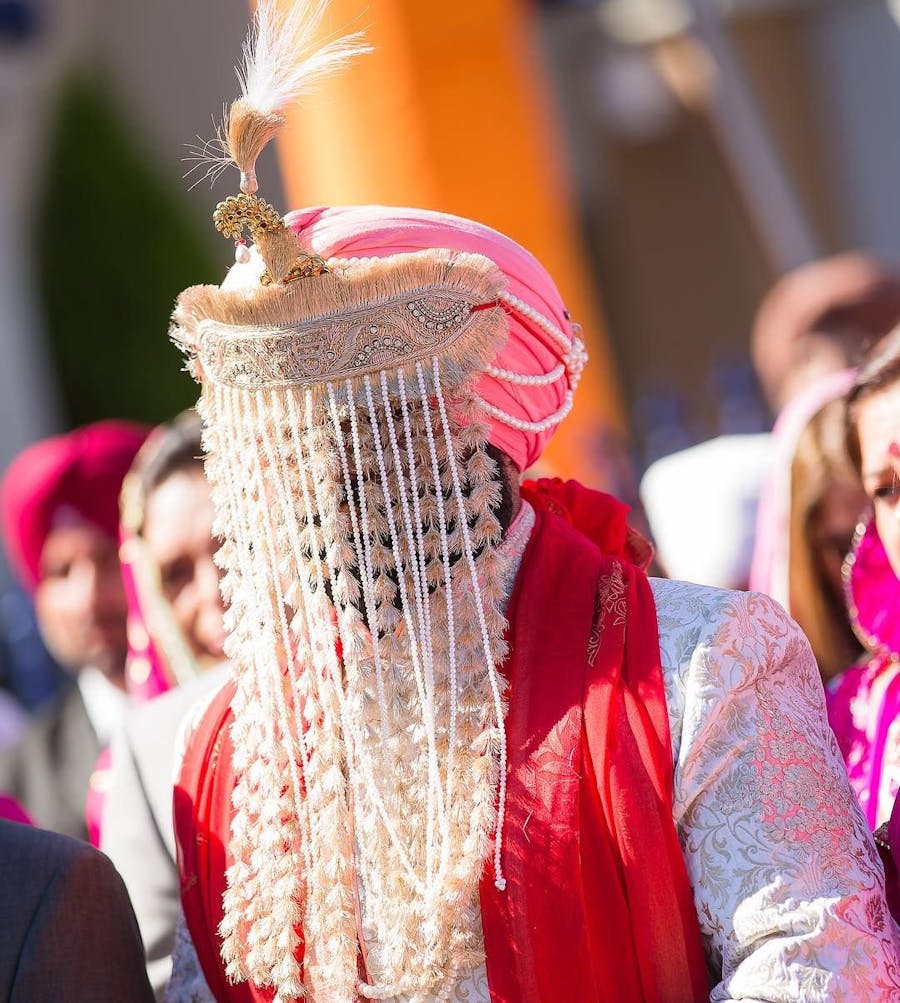 4. Beaded Chain
Next on this groom accessories list is classy jewelry for a groom. A multi-layered beaded chain adds a dose of glamour to wedding photography Bengali. A contrasting necklace with gemstone is the
perfect piece of jewelry for a royal groom look. Just imagine the combination of such an exquisite groom necklace with matching sherwani and stole. A match made in heaven!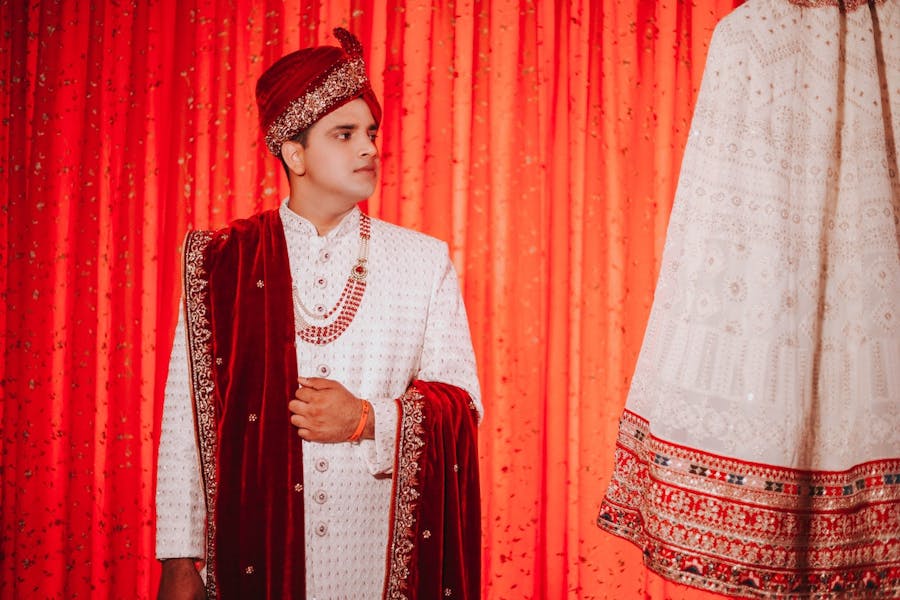 5. Stole
Who says dupattas are just for the brides? Wearing a contrasting stole with a wedding outfit is not only the latest fashion, but it's also an age-old tradition. We all know that a designer sherwani is the best Indian wedding outfit for groom. But when it comes to adding grandeur to this royal outfit, nothing can match the elegance of a velvet stole. It can be the perfect option for winter weddings.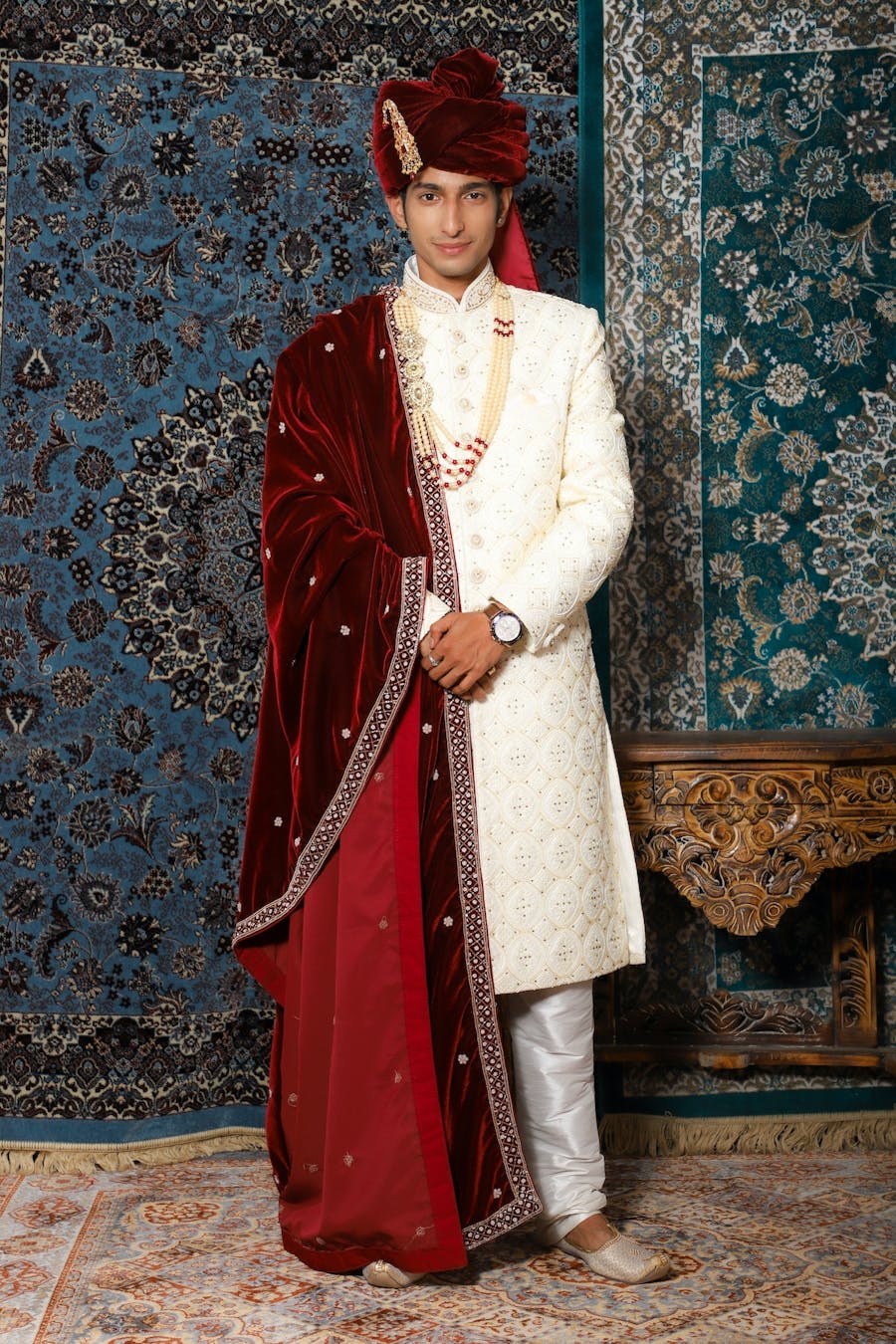 6. Brooch
An Indian brooch not only amplifies the look but leaves your entire wedding outfit look unparalleled. Jodhpuri suits are considered one of the best suits for wedding groom. Adding a brooch to this classy suit can make you look more attractive. A gold-plated brooch can give your outfit a lavish touch.