Indian wedding colour palette
Saffron And Fuschia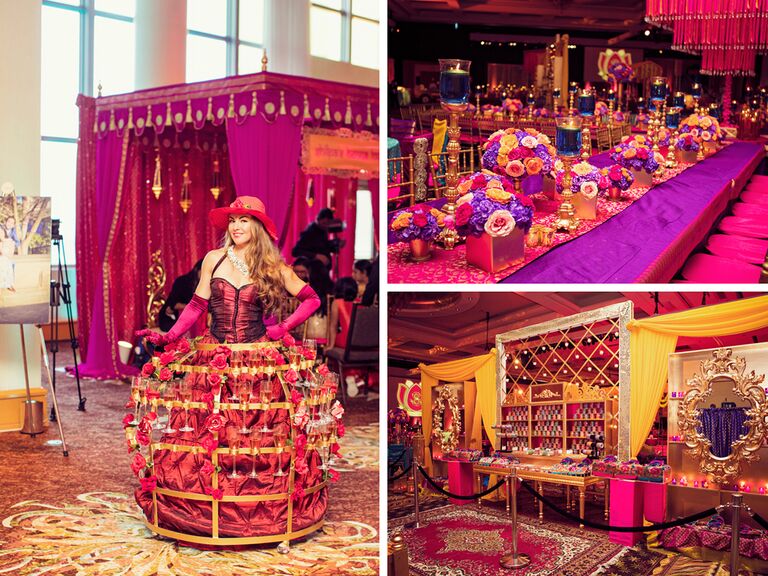 The modern bride's go to! Lovely shades of yellow and bright pinks come together to create a festive and jubilant affair. Showcased as the contemporary classic of Indian wedding color schemes, this stylish palette has its roots based in the Hermes Caparacons scarf featuring an Indian elephant.
Peach and Blue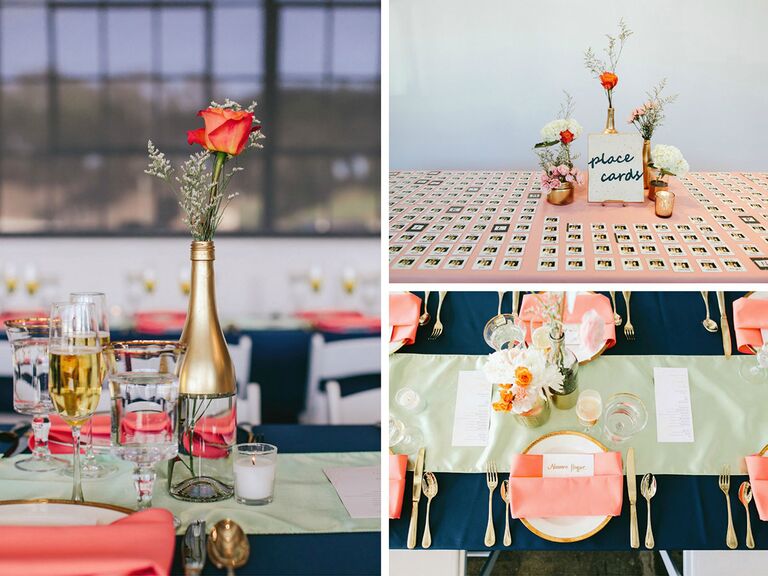 Cheerful and time honored, this year-round palette is one of our favorites. While the two beautiful shades fill the room, unique details can still stand out without being overwhelming.
Gold and Black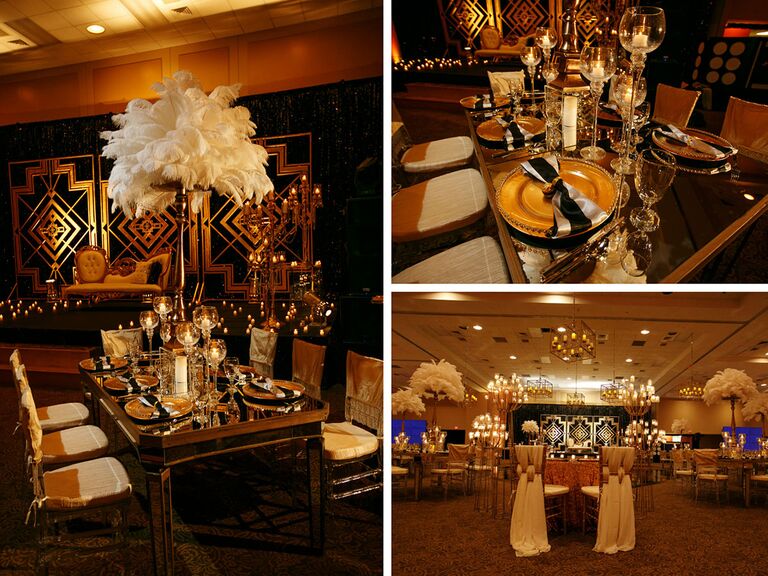 It wouldn't be inspired by Indian weddings if it didn't have a little bling, would it? Sharp black against luxe, glittering gold is for couples looking to "bring it" on their wedding day. Note to self: Four-inch dancing shoes are a necessary accessory.
Jewel Tones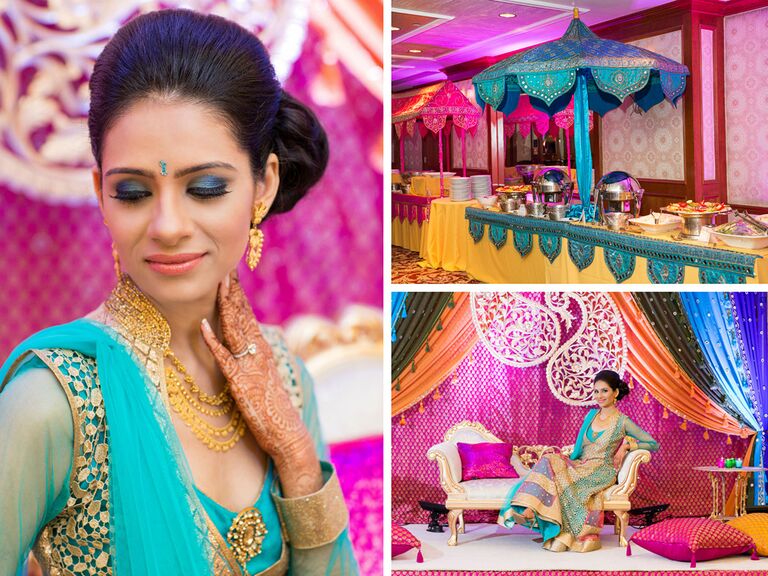 Radiant hues of amethyst, ruby, aquamarine and topaz come together to create this very lively palette. Choose your birthstone, your partner's, and then add each of your mother's precious stones for a meaningful, personalized touch.
Silver and Cobalt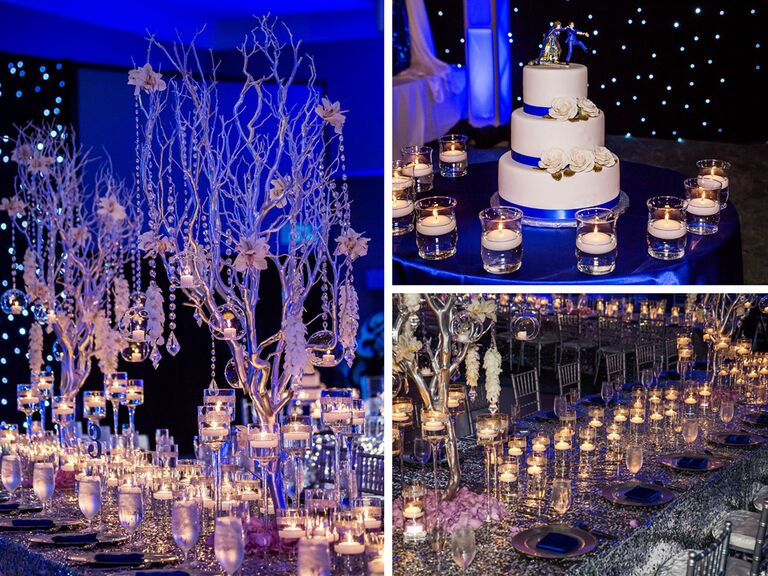 If you're looking to bring a polished, yet party-ready vibe to your reception, we love this bold choice. Cobalt creates an energetic atmosphere, while metallic silver adds a hint of sparkle and elegance. Prepare for a packed dance floor.
White and Yellow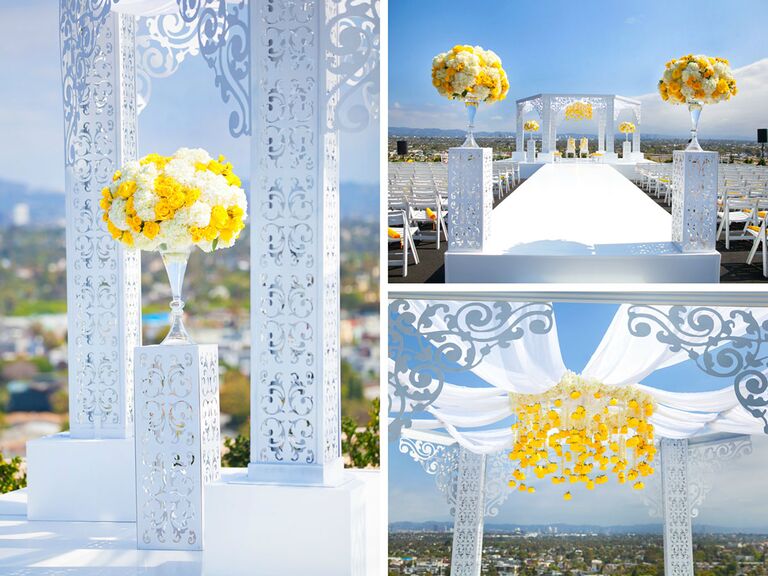 Minimalist couples will love this unique spin on an all-white affair. The dash of yellow adds some color, without interrupting the sleek, serene look of white on white.