Spring themed wedding ideas!
Lemon and peach – A cheerful, citrusy combination. Peach can threaten to look a bit too '70s, so you need fresh colours for elegance and a contemporary feel. Warm yellows, whites and added texture like cherry blossom branches elevate the look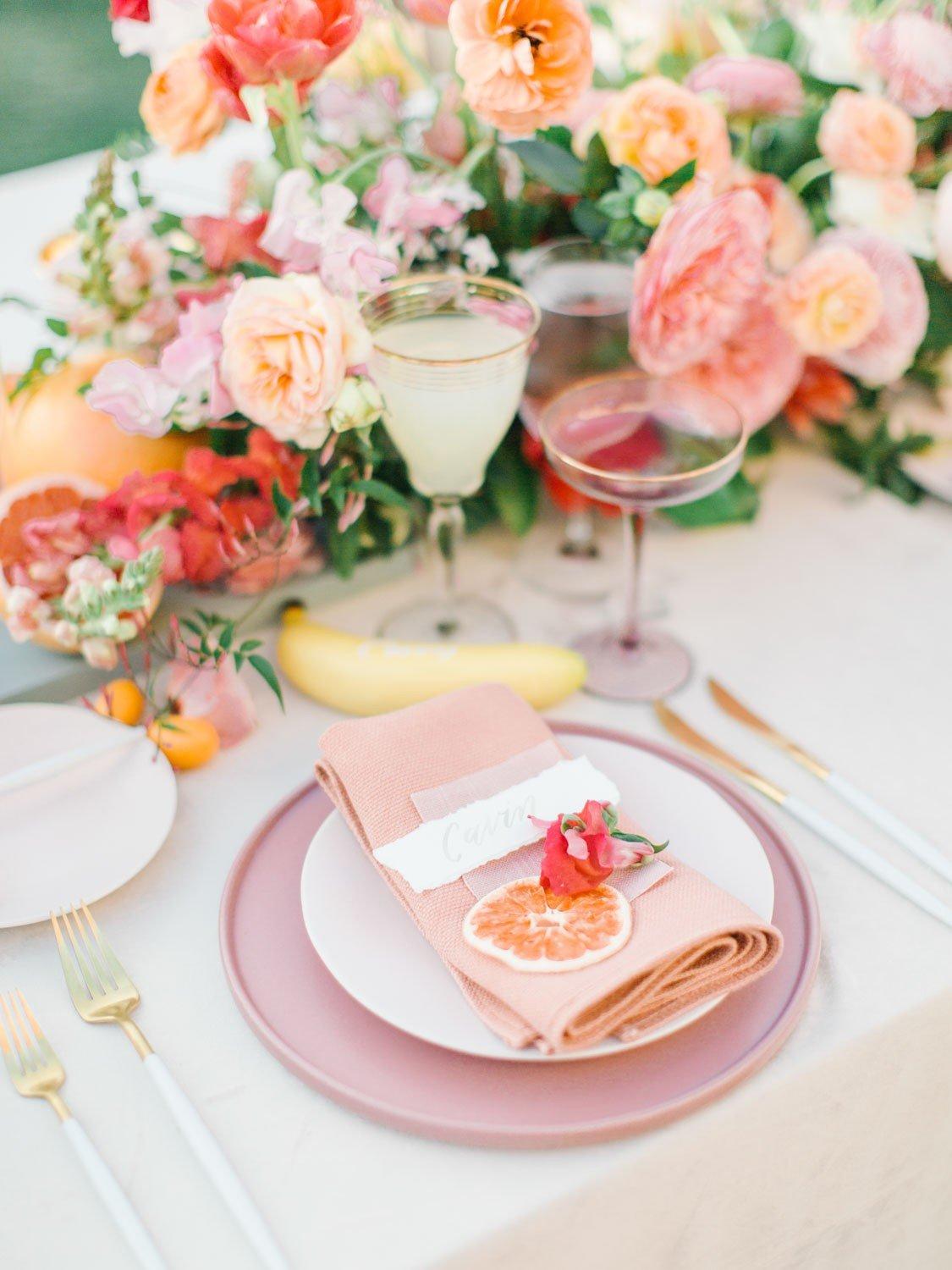 Green and grey – Pale versions of green and grey have the same effect as using neutrals; they make flowers and other colours really standout. Think mint, sage or platinum for bridesmaid dresses and lots of marble-effect décor and smoked glassware
Lilac and white – Lilac and lavender are classic spring colours that looks beautiful against clean white décor. Use it outside expected places like dresses, ties, bouquets and buttonholes; for example, as a lavender-coloured cake, ceiling installation of hanging wisteria, velvet table runners and parma violet signature cocktails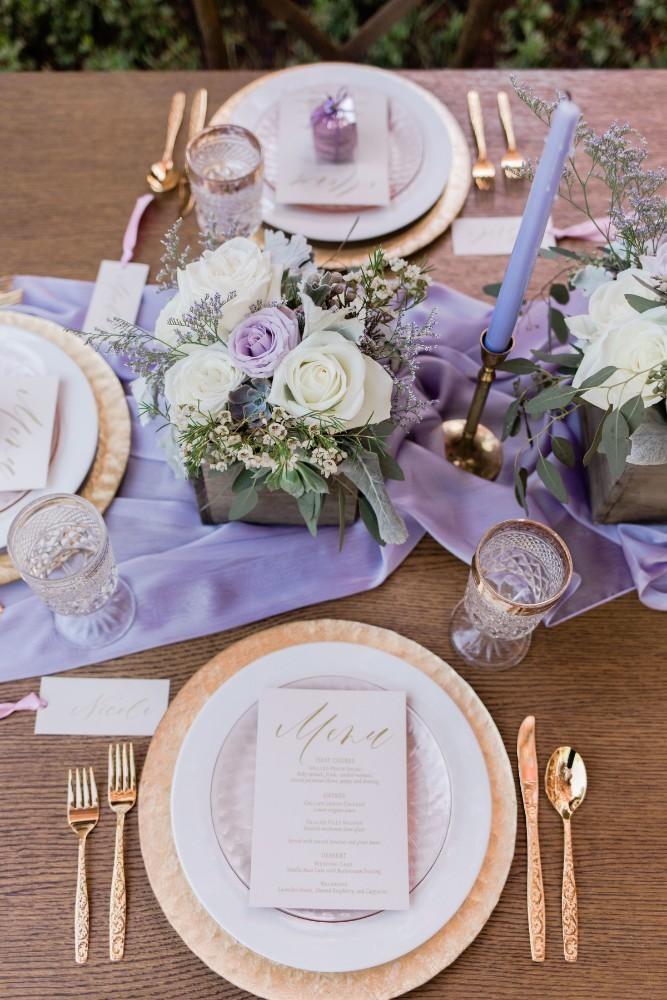 Teal and blush – Teal is a bit more unconventional than moss green or mint with blush. It's darker, richer, and works so well with antique and vintage touches. Teal is a fantastic colour for stationery too that will really stand out for guests
Icy blue and silver – Cool pastel shades look brilliant in March and early April when we're transitioning out of winter. It's a super sleek and modern colour scheme, and can be warmed up by splashes of pink and navy
2. Floral wedding dresses are becoming increasingly popular for their delicate and feminine look. Finding your dream floral dress can be a great starting point for deciding on a colour palette, by drawing out one of the shades in the gown to use as a primary or complementary colour.
This Claire Pettibone wedding dress is embroidered with pale pink roses, green leaves, and warm cornflower-blue hydrangea, which make a wonderful colour scheme. The light pinks have been matched with vibrant fuschia and red in the bouquet for contrast and impact.
3. You can also wear a white gown with floral lace detailing and it's lovely to use the corresponding real flowers and foliage across your wedding. Think anemones, hyacinths, stephanotises, gardenia and narcissi.
4. Bold, bright colours definitely have a place in a spring palette. Punchy coral, magenta, cobalt blue, orange and tropical greens look fantastic at destination weddings and modern ceremonies. Make a nod towards our move into summer and choose happy, sunny colours that will make guests smile.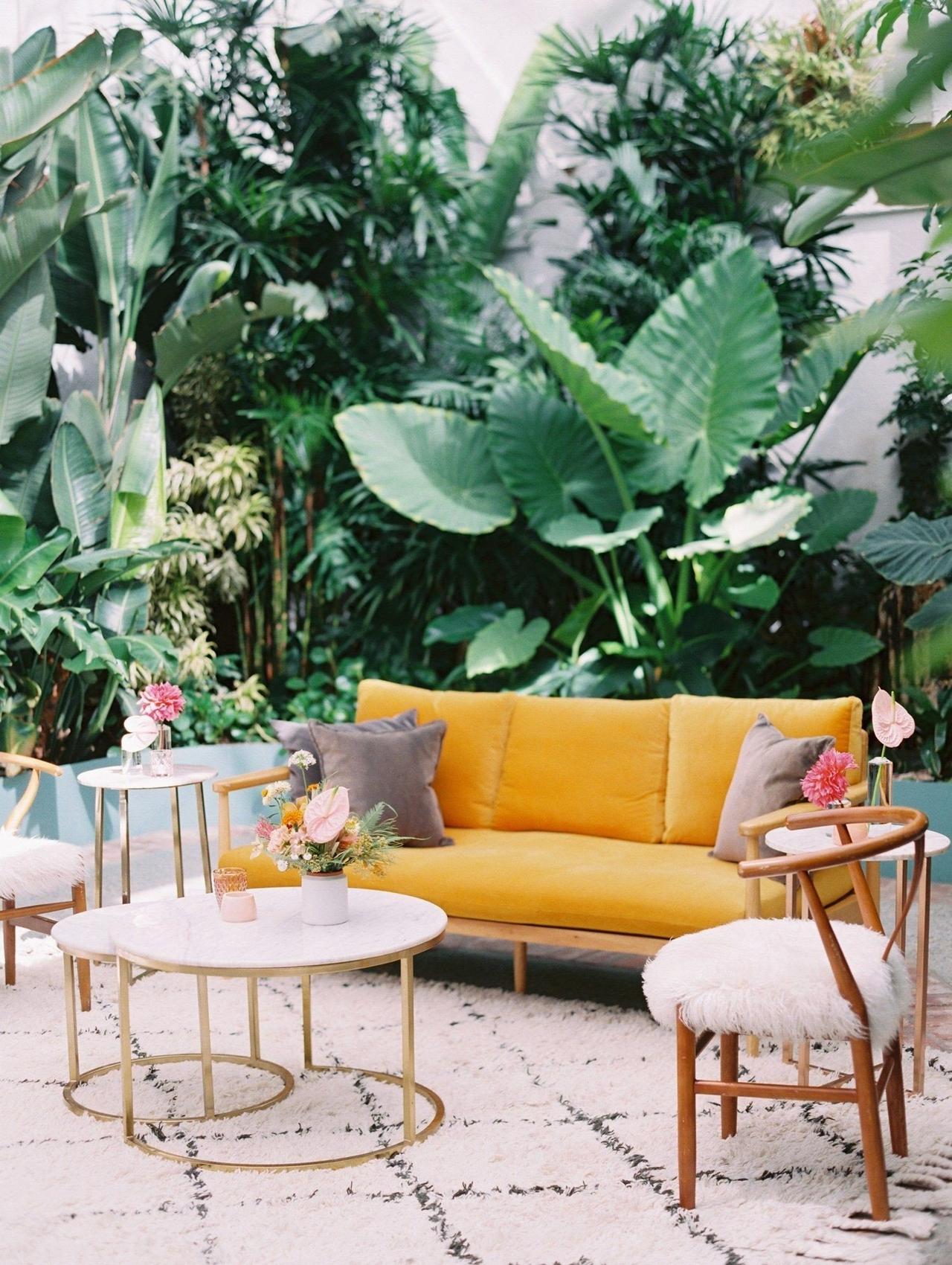 5. If that's too bright for you, slightly more muted jewel tones like ochre aren't just for autumn; they look incredible on bridesmaid dresses, place settings and wedding stationery.
6. The benefits of spring is that the natural world is exploding again with all its amazing tones of colour. You can choose just a single colour for your palette – we love green – and work through the different shades and hues for a harmonised look. Have foliage-only bouquets, the wedding party in green (forest or moss green for men in fabrics like tweed or velvet; emerald or sage for women), and living herbs and succulents as centrepieces and favours.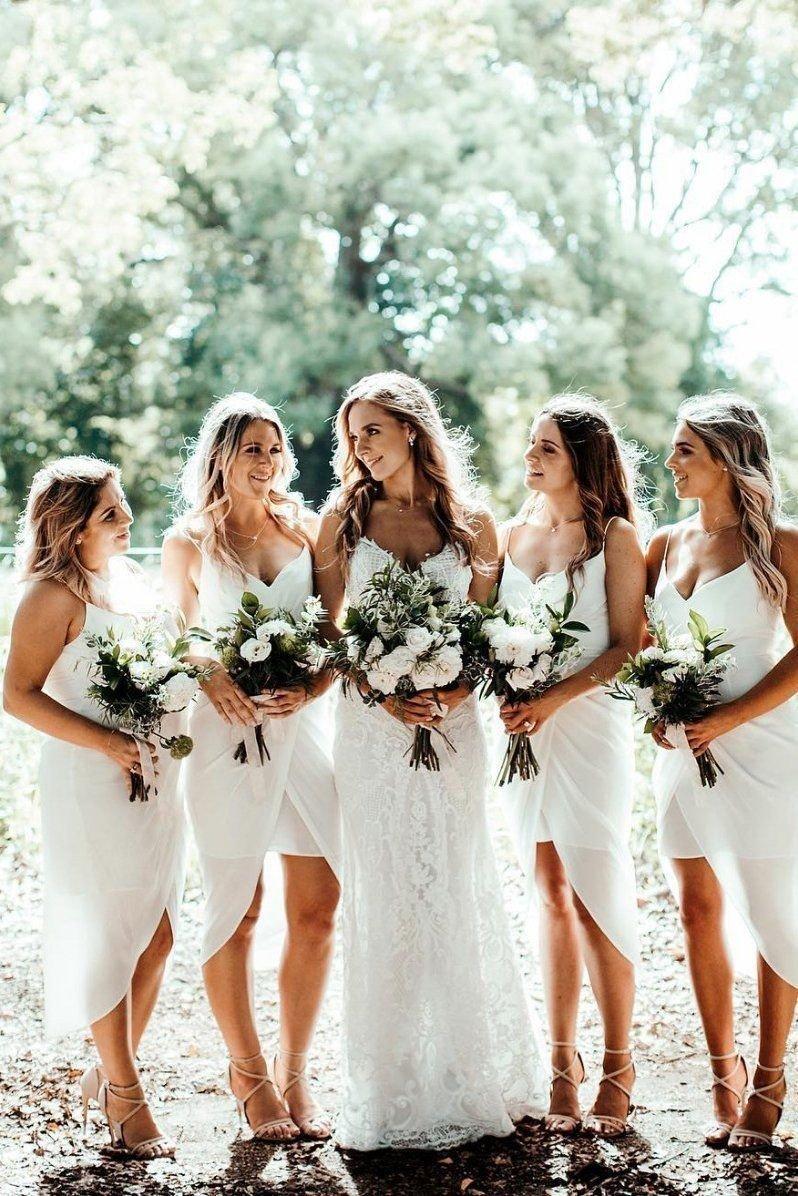 7. Spring is a gorgeous time for an all-white colour scheme. White is fresh and clean, and you only need hints of colour, like a ribbon wrapped around your bouquet or watercolour splashes on place cards, to make it all pop.
Spring Wedding Flowers Ideas
8. Spring is peony season and there's no time they look better. If you have the budget, what about lacing your wedding with the beautiful bloom? A big peony bouquet is ideal for brides, while their wide, open heads mean bridesmaid bouquets and centrepieces only need to have a few stems in them to still look full.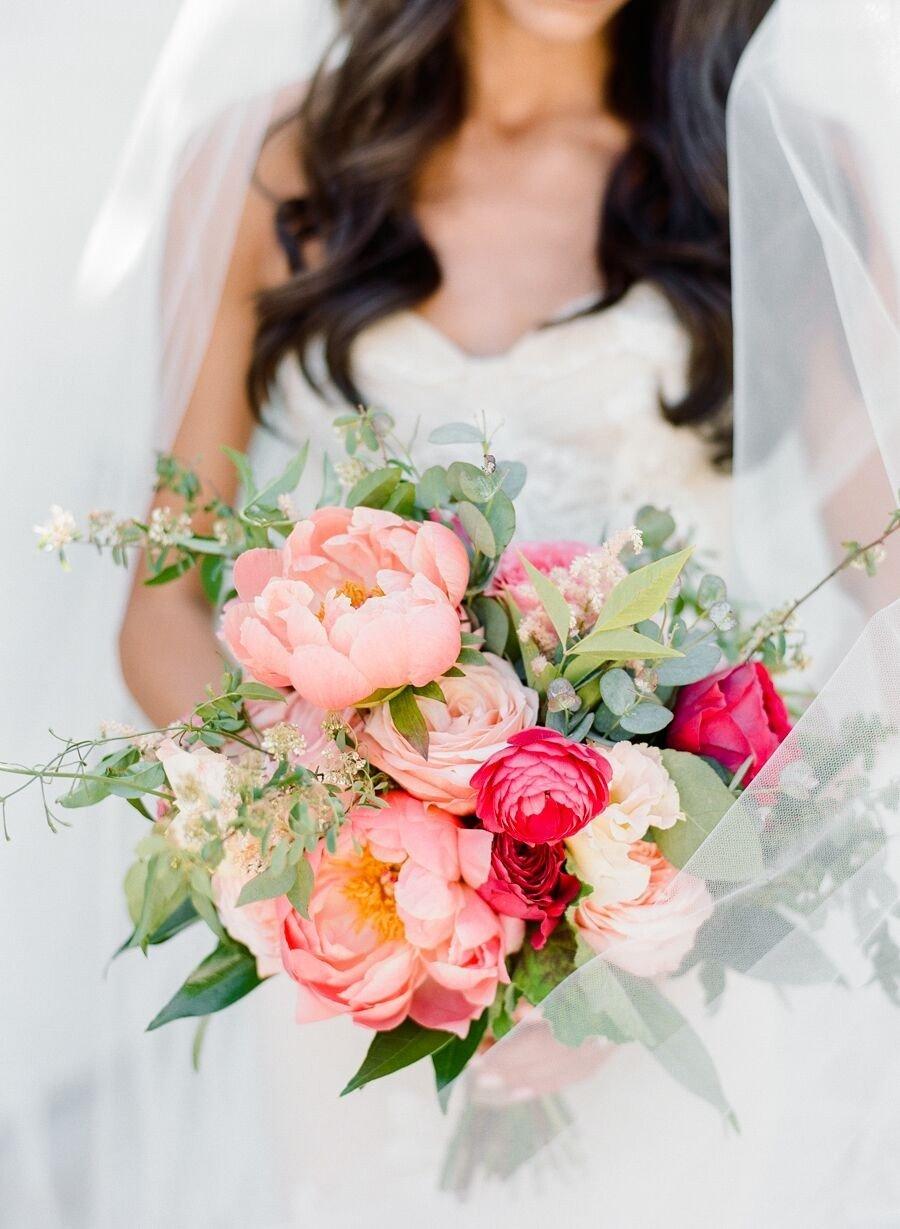 9. Dried peonies can be weaved into other parts of the wedding, such as into aisle decoration with pampas grasses, altar arches or into a dried flower installation.
10. Seasonal flowers will undoubtedly look and smell their best, as well as being eco-friendly as they don't have to be flown in from abroad. You're blessed at a spring wedding with not just peonies, but tulips, calla lilies, hellebores, roses, cherry blossoms, zinnias, snap dragons, sweet pea, hyacinths, ranunculus, muscari, lisianthuses, delphiniums and lilacs.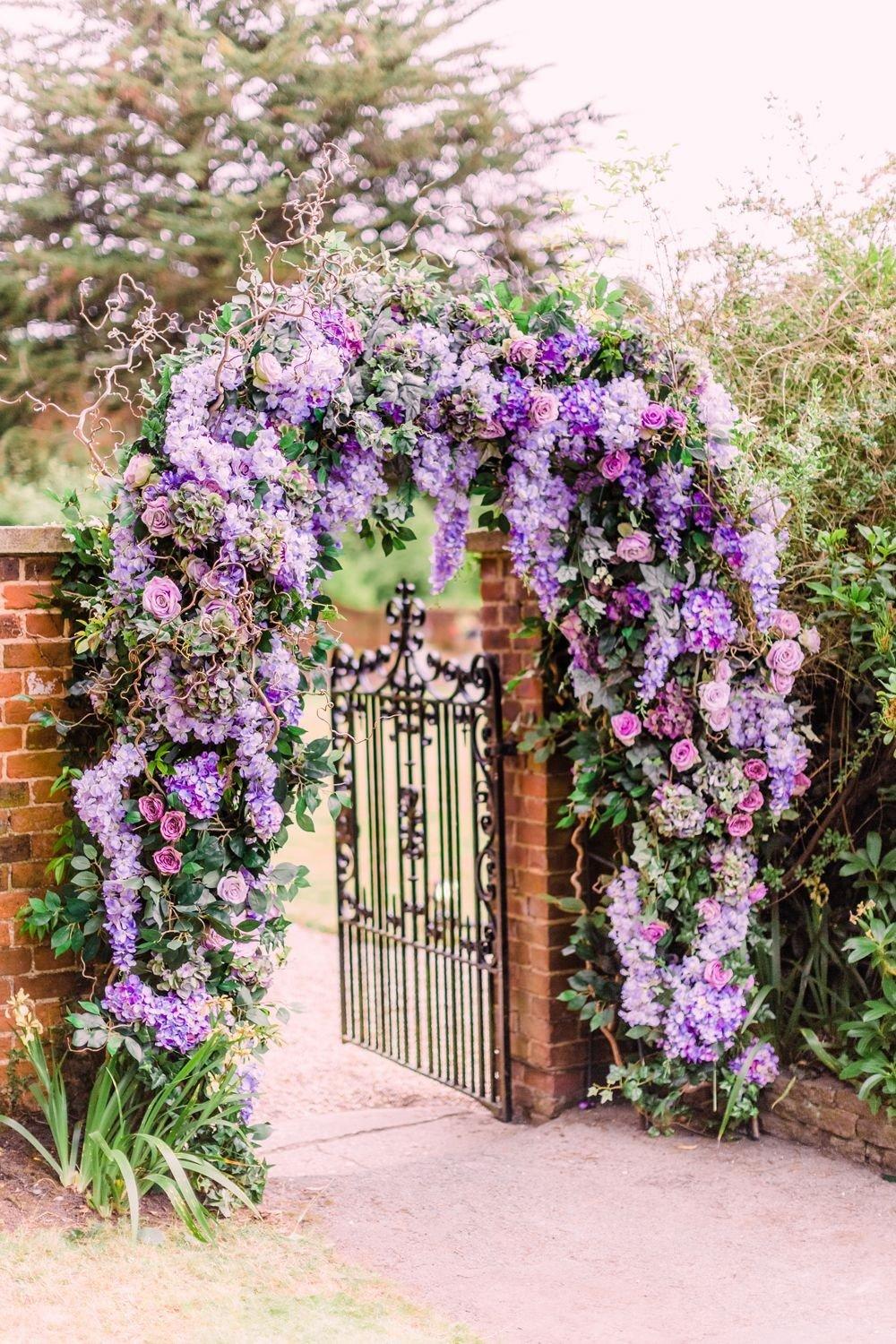 11. How romantic would it be to say your vows under an archway made of flowers? If you're looking to save money, silk flower arches look just as beautiful in photos. We adore a wisteria heavy one for spring.
12. Spring brings with it so many wonderful flowers – it makes sense to put them on your head too, right? Whether you choose to make your own flower crown or enlist your florist to create one for you, matching your crown to your bouquet is a wonderful spring wedding idea.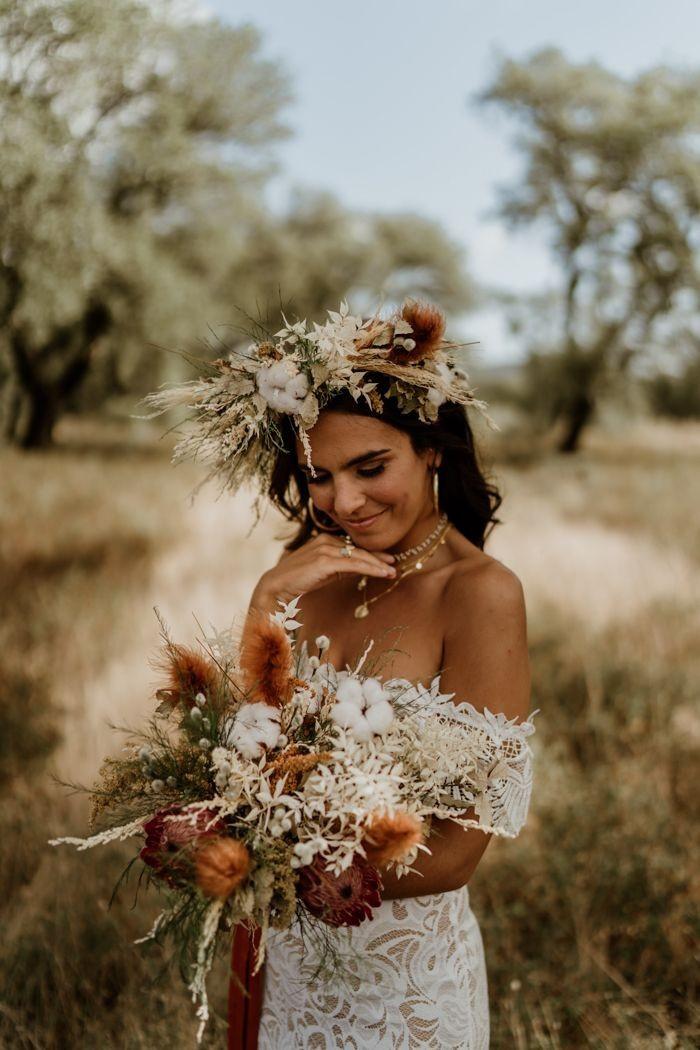 13. Tropical flowers and vibrant hues really celebrate our move away from winter into spring and summer. Even the blankest of canvases or most rustic of barns can be made to feel like you're at a destination wedding if you use playful, flamboyant colours and luscious foliage. Mix up orchids, proteas, birds of paradise, anthurium, and hibiscus with leaves like monstera, fan palms, pampas grass and eucalyptus.