Traditional wedding outfits you should check out
Lehenga – Classic Embellished Look
The twirl of the lehengas is magical and Indian weddings are incomplete without it. Available in several colors, cuts, and silhouette, you have numerous choices.
• Long Kurta with Lehenga Choli – The magnificent look of long kurtis with the dazzle of the lehenga skirt, complements each other to create a unique look
• Crop Top with Lehenga- This season there is nothing hotter than showing off your toned shoulders with droolicious choker style trinkets to go with the crop tops
• Jackets – Don't like to show off your skin? Opt for jacket style lehengas with multiple layers for a princess charming look
Favorite Indian bridal outfit – Long Choli Lehenga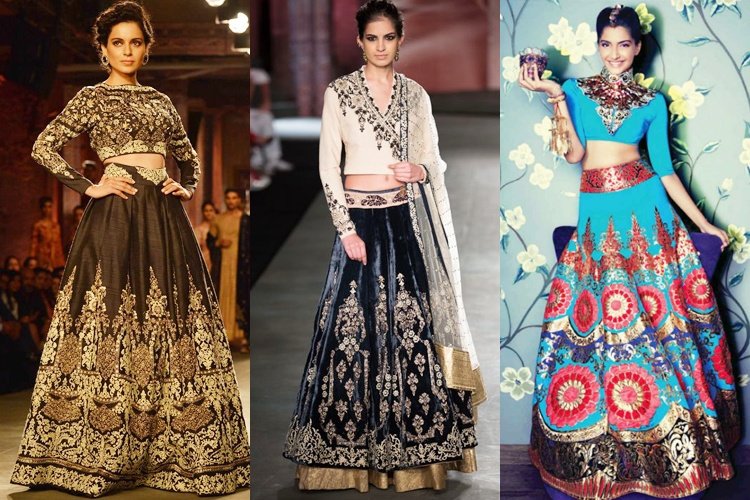 Dazzle with crop tops and accessorize it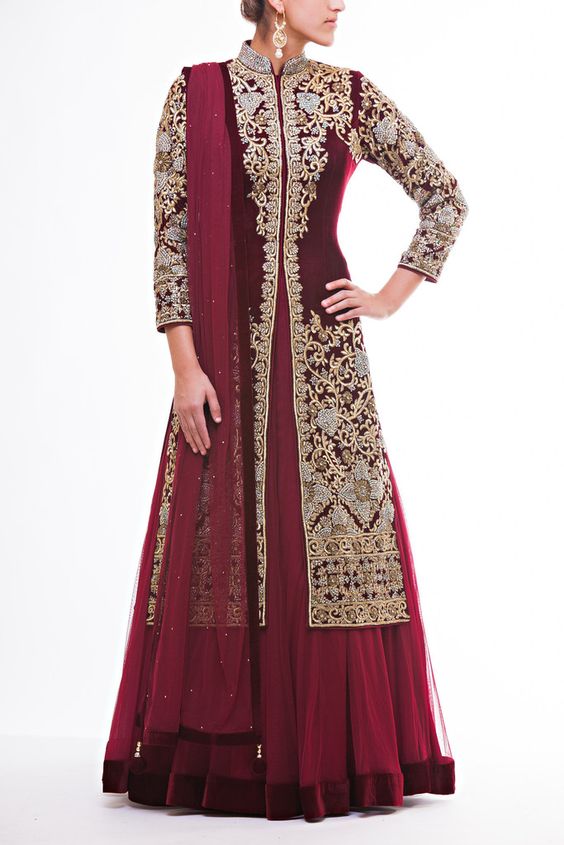 Splendid Jacket Style Bridal Lehenga
2. Saree – Truly Indian Look
Saree is ubiquitous and ever-green. A traditional and classic choice of Indian bridal outfit, you can always depend on the saree to lend the perfect bridal poise and elegance.
• Drape style – The drape style of the saree varies with each region and culture. From stunning South IndianSilk sarees to Banarsi Silk sarees and designer saree, the list is just endless
• Fusion Sarees – For the adventurous bride who likes to experiment, fusion sarees take the best out of both the traditional and western worlds. Opt for unusual drape styles.
Traditional silk saree – South Indian Bridal Outfit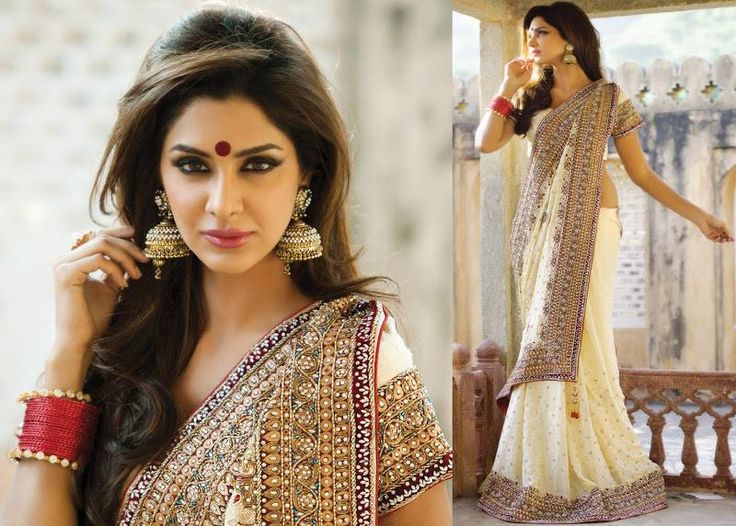 Bengali Drape – Different Saree Drape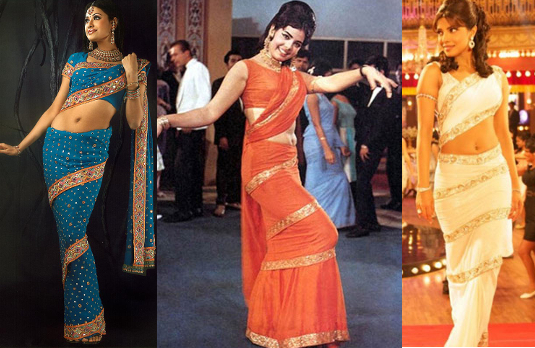 Retro Saree Drape – Explore different drape styles
3. Gown – Sophisticated Look
Designed to turn heads, the Indian variant of the western bridal gowns is now creating huge waves in the fashion industry. Up the glamor quotient with the sophisticated and classy look of Indian bridal gowns
• Princess Look – For an elegant princess look who has always dreamt a fairy tale wedding, bridal gown is the best choice
• Cuts & Silhouette – Spectacular subdued cuts set in different silhouettes, the bridal gown, is dramatic and glamorous
• Set a style statement – It is clear that picking a gown for an Indian bridal outfit this season, lets you make your own style statement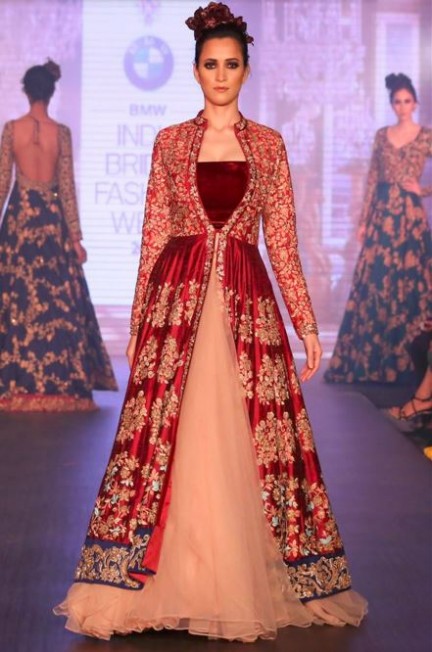 Bridal gown – Most Preferred Indian bridal outfit for reception event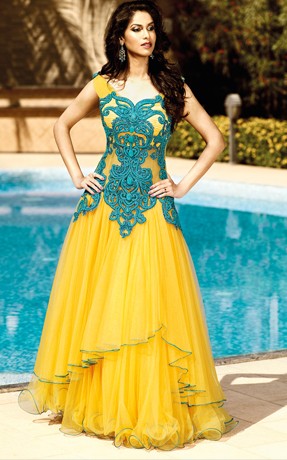 4. Anarkali- Elegant Embellished Look
This yesteryear's fashion is making a comeback and taking center stage at all Indian bridal fashion shows. The Anarkali is a stylish bridal ensemble that is apt for pre-wedding occasions like Sangeet or Mehendi.
• All in the Flair – The flair of the Anarkali is perfect for adding oodles of appeal to your Indian bridal outfit
• Floor-length Anarkali- Go a step further with floor length Anarkalis that act as a great canvas for modern styles and cuts
• Tiered Anarkali- The layery look of the tieredAnarkali lends a raw appeal. Opt for a multicolored tiered Bridal Anarkali to stand out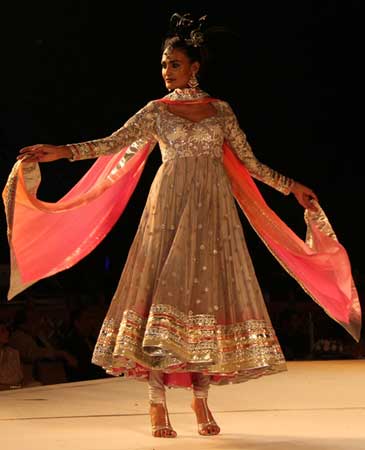 Bridal Anarkali – The Layered Indian bridal outfit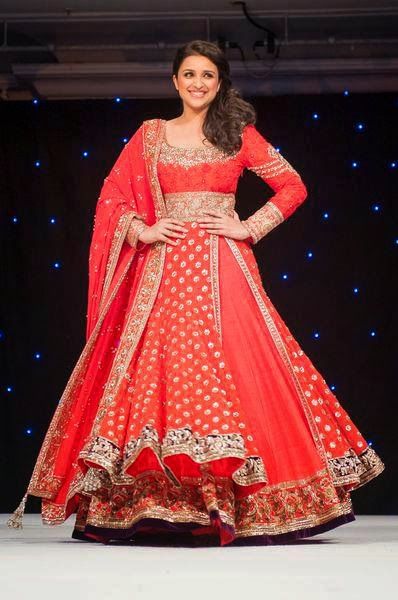 Floor length Anarkalis – Favorite Indian bridal outfit for Pre-wedding ceremonies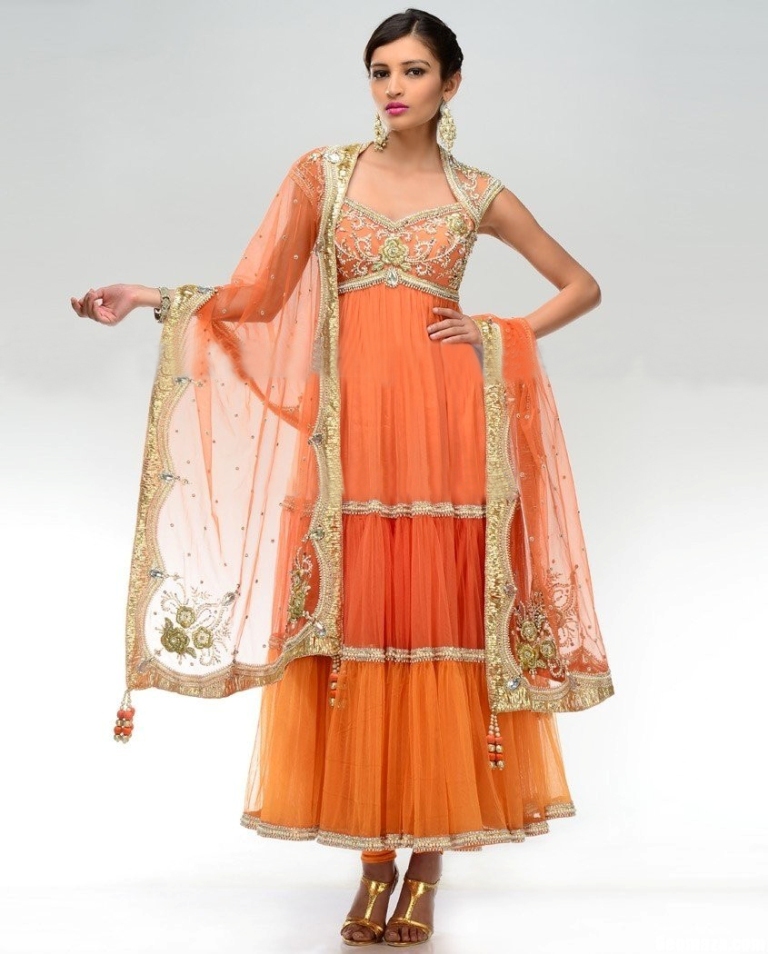 Tiered Bridal Anarkali in Pastel Hues
5. Salwar Kameez- Traditional Comfortable Look
Your pre-wedding ceremonies, cocktail parties give you the perfect occasion to change your look and flaunt different styles. The modern salwar kameez is the perfect Indian bridal attire that is free-flowing and stylish.
• Straight Cut Salwar with Palazzo – Stay comfortable and create a fashion forward look with this style
• Ornate Salwar Suits – It all in the details – choose extensively embroidered and embellished salwars that will make you look ravishing
• Explore different cuts – One-shouldered salwar suit, high-low cuts and more; there are several options that you can explore to create a unique look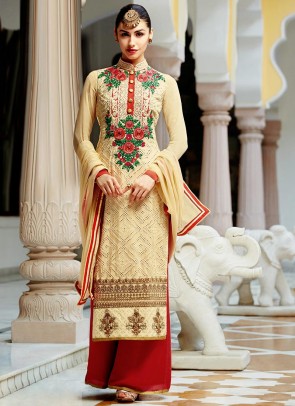 Bridal Staight Cut Salwar Kameez with Palazzo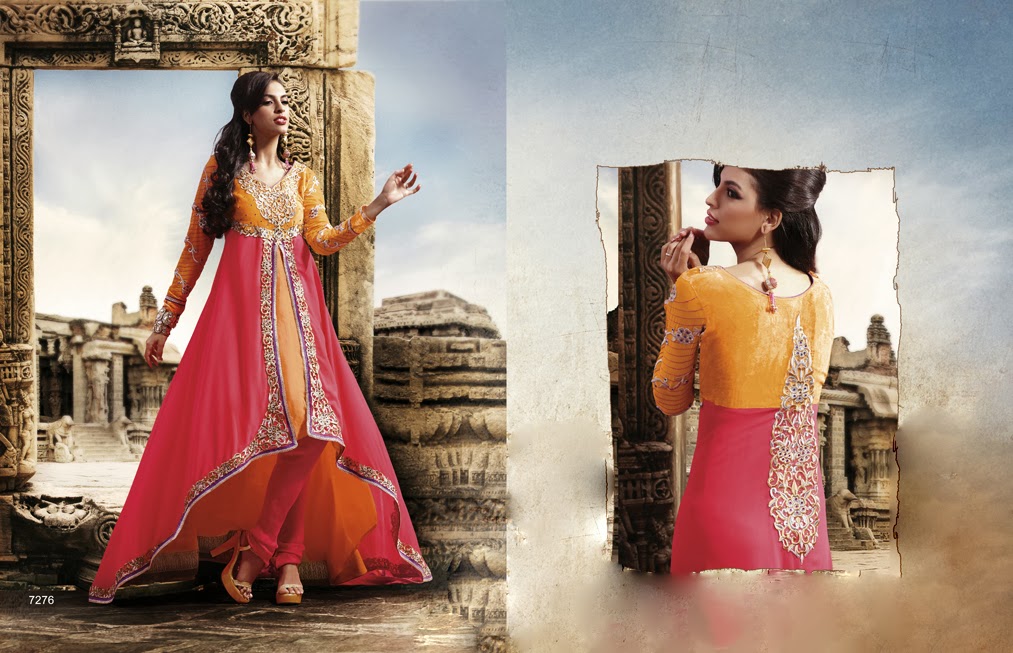 6. Fusion Outfits – Adventurous Look
Are you a contemporary bride who would like to take an unusual route to select your Indian bridal attire? Fusion outfits are apt for you – with both Indian and western influences borrowed to create a one of a kind attire, stand out from the crowd.
• Dhoti Saree – This modern blend of a dhoti and saree is creating a big rage in the fashion scene. The bottom is like the dhoti while the top pallu is draped across the shoulder
• Pre-Draped Saree or Gown Saree – A glamorous evening wear outfit, where the pleats and pallu are pre-fitted to the gown
• Capes with Lehenga- Pait a lehenga with uber cool cape tops to make a unique style statement
• Unconventional Blouses with Sarees – Get an up to date look by combining a crop, tube, tank, collared, off shoulder, 3/4th or full sleeve blouse along with a saree
• The options when it comes to fusion outfits are limitless and open to your wild imaginations. Go by your instincts and if, you can carry it off, then flaunt them.